Testimonials

"We are incredibly grateful to have had the opportunity to work with you. Thank you for hosting us, putting up with our occasionally outlandish requests and running such an organized experience. You and your team are wonderful. On a personal level, I appreciate your advice, your thoughtful recommendations and your kindness during a week / month of new challenges for me!"
"Thank you for giving our global organizers a home for a few days. What a heart opening few days! You and your team were fantastic. You run a tight ship. Mad respect from all of us!"
Tina Roth Eisenberg
Katherine McDonald
CreativeMornings, NYC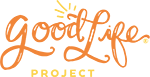 "We have hosted Camp GLP, our annual summer camp for adults, for the past 4 years at Iroquois Springs. The success of our 3 ½ day program is in no small part due to do the leadership of Brian and his awesome crew. Each year, they have gone above and beyond to help us create an incredible experience for our campers (we have grown from 250 to over 400 campers). In all my years in the hospitality industry, I have never worked with a management team that is available every step of the way, whether I have a question in January or July, Brian is always there to assist & amazingly responsive (often within the hour). Throughout our stay, the staff are available all day and always willing to help out. We look forward to seeing their smiling faces every August when we return. I cannot recommend working with Iroquois Springs enough."
Stephanie Fields
Director of Delight & Partner Good Life Project

"After a search for a new camp to host our 5Star XC Running camp, we decided upon Iroquois Springs as our new home in 2007.  We found the accommodations exceeded our expectations and the staff to be top notch.  Having visited many camps before deciding on Iroquois Springs, none could match the setting, food, staff and overall "feel" of Iroquois Springs.  That's why we have been at I.S. for 11 years and have agreed on a multi-year contract."
Iroquois Springs exemplifies that old business adage "you get what you pay for."
We are looking forward to another great experience in August.
Rich Furst
Director
5Star XC Running Camp

"We cannot thank you enough for the wonderful weekend we had at Camp! You and your staff could not have been more accommodating as we were taking our own first steps at having a retreat for our church. We were fortunate, indeed, to be at Iroquois Springs because your space, your delicious meals and friendly staff really made for an extraordinary experience for our parishioners, when we added all you offer to our well-received program content. Again, many thanks for your good cheer, great advice and understanding last-minute adaptations as the weekend unfolded."
St. James' Church, NYC

"Iroquois Springs was as serious about planning a perfect event as we were. Their staff was meticulous, courteous, and on-point. The facilities and grounds were top-rate. Our alumni reunion went off without a hitch and we owe much of that to this wonderful camp."
Todd Nelson, Fellow and Alumni Engagement Manager
Venture for America

"Our school's team-building retreat at Iroquois Springs was an incredible experience! From the camp accommodations to the fun outdoor activities to the excellently prepared food, our students and teachers had the most wonderful time. Thank you to the warm and attentive staff at Iroquois Springs for putting together such a great retreat! We look forward to partnering with IS in the future."
Natasha Mir, IS 349
Center for Supportive Schools

"A huge thank you to you and your entire team for hosting the annual NYU Wagner new student retreat on Sunday and Monday. The high quality of your staff along with your hospitality, friendliness, warmth, adaptability, and generosity of spirit make it so easy for us to show up and do our jobs without worrying about set-up needs.
I hope you know how good you are at what you do. You have my gratitude and appreciation."
David Schachter
Assistant Dean for Student Affairs
Robert F. Wagner Graduate School of Public Service
New York University

"What a wonderful time we had at your camp last weekend! It was quite perfect! You two and your staff could not have been more accommodating. Everyone was friendly and helpful and welcoming! The food was excellent and plentiful, as promised, and the kitchen and lodging were so clean and tidy. Saturday night's menu was especially amazing!
Grace Beacham
St. James' Church, NYC

"We appreciate how flexible you were with schedule changes and adjusting to any need that we requested!" Read Full Letter
Daniel Herrera
Program Director, City Year New York

"In fact, I think that your camp and your wonderful personnel should be featured in a Wharton case study to teach what great customer service is all about." Read Full Letter
Evan Wittenberg
Director, Wharton School of Business Leadership Program

"Thank you so much for all of your help. You and your staff are amazing. It was nice for the city kids to experience camp and the amazing surroundings."
Jonathan Lee, Assistant Principal
James Weldon Johnson Leadership Academy P.S. / M.S. 57, NY, NY

"The St. John's University In Addition After School Project's experience of being at Iroquois Springs over the last five years, two weekends per year, has been characterized by your collaboration, flexibility, comfort, good humor, and readiness to meet our needs. Your staff has been superbly available and always ready to accommodate. Our group of teachers, children, and parents provide glowing feedback and look forward each camping weekend to the next one. We could not imagine a better relationship and facility. Everyone in In Addition considers Iroquois Springs as family."
Judith McVarish
In Addition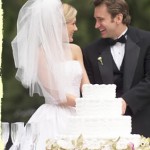 Dear Mark and Laura,
We had our wedding at Iroquois Springs two weekends ago, and we just wanted to thank you for hosting us and tell you what a wonderful time we had. The camp was ideal for what we had in mind; we were able to spend relaxing time with all of our guests throughout the weekend in a very laid-back setting, and then we had a fantastic party in the dining hall on Saturday night. Your buildings and facilities are so well-kept and beautiful.
Beyond the amazing setting, what really made our wedding weekend perfect was your incredible staff. We've been working with Brian for several months to plan everything, and he was helpful and accommodating every step of the way….
We couldn't have asked for a more perfect weekend! It was exactly what we wanted, and your staff really made it come together for us. I know that you generally cater to large groups, but we'd be more than happy to give a glowing reference if you have any other potential clients thinking about having a wedding or other private event at Iroquois Springs.
Thank you so much!
Kelly & Charles

"I've worked with several folks in your position at various retreat houses, summer camps, hotels, and conference centers. You and your staff were quite a pleasure to work with. You thought of our needs before we did at times, and were flexible, professional, and cheerful."
JD Schramm
Faculty Advisor, NYU Stern School of Business

"I would like to thank you and your staff for your hospitality at our retreat this weekend. The students were genuinely happy with the success of the retreat and service they received. Once again, thank you and I look forward to working with you again.
Dian Greenwood Holder
Assistant Director of Student Activities, Iona College
"From the smallest details to your warm smiles and open encouragement, we will remember you always."
Seth and Maura Married at Camp, September '01

"I want to personally thank you for all you did for us to make our Teen Camp a huge success this year and we are looking forward to spending next year with you. All of the staff were extremely kind and helpful in every way and for that we are very grateful."
Rev. Lynn McKelvey
Christian Faith Fellowship

"Thank you so much for you hospitality over the past few months – your flexibility and patience in arranging our accommodations is really appreciated. I think I can speak for our entire group when I say that we really had a great time. We hope that we will have the opportunity to hold our retreat again next year. Thanks again for a truly exceptional weekend."
Michele & Faye, New York, NY
To receive further information, make reservations or receive pricing, please complete our Request Info Form and we will be in touch ASAP or call 1.877.700.5354 and we will be happy to help you plan your next event!
Request Info