Rookie Days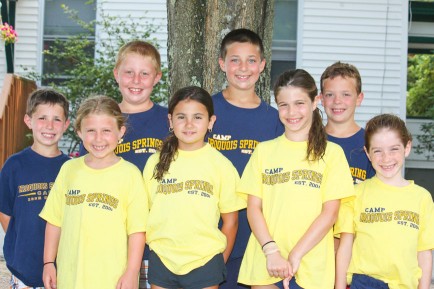 It's time to explore the world of camping at Iroquois Springs, and we have 2 great Rookie Day options to choose from!

Sunday, July 14
Sunday, July 28
Choosing the right camp for your child is a very important and complicated decision. By allowing your child the chance to sample a day at Iroquois Springs and giving you, the parent, a chance to see the facilities, staff, program, and philosophy up close, we have found it helps make this decision a little easier.
If your child is entering 1st through 4th grade in the fall, the Iroquois Springs Rookie Day program is a great introduction to the world of sleep-away camp!  Rookie Day is a one-day opportunity for campers to "dip their toe in the water" and try Iroquois Springs for a day.  Campers will have a chance to participate in activities and meet the staff.
When campers go with their counselors to enjoy the day, parents will tour the campus and have an informational meeting with the Directors.  After that, parents can enjoy some time at the local attractions and meet back at camp towards the end of the day, where your happy campers will greet you at the main office for a full recap of everything they enjoyed.
To find out more information about this 1-day camp experience, check out our flyer.
Complete the online registration form when you are ready to register for Rookie Day. If you have any questions about the program, call us at 631-462-2550.