Full-Time & Leadership Staff
Gary Ross – Staff Coordinator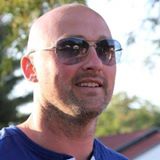 Gary Ross, also known as "Gazza", started as a counselor at Iroquois Springs in 2001, and quickly became a summer Group Leader before landing in his current Staff/Program Coordinator position.
After graduating from the University of Glasgow, Scotland with a Bachelors degree in Physiology and Sport Science in 2002, Gary spent several years traveling the world while returning to camp every summer.  During this time he developed his love for camp's capacity to inspire and challenge children.  He knew that a career at Iroquois Springs would be rewarding and fulfilling, and he was right!
In 2006, Gary joined the full-time staff and is currently responsible for all things staff related, from recruiting and hiring the counselor staff, for which Gary travels the country and Europe to find the best role models for our campers, to training and overseeing the activity specialist staff during the summer to enrich our campers' experience in our program areas.
Gary also supports and assists in the coordination of our pre- and post-season business, working closely with our rental groups to maximize their experience at Iroquois Springs.
Gary is an active member of the American Camp Association and is a current Standards Visitor. He was also a part of the EPIC (Emerging Professionals In Camping) committee, during which time he served as the chair for various professional workshops.
Day-to-day during the summer Gary can be seen inspiring the staff to be difference makers in the lives of our campers.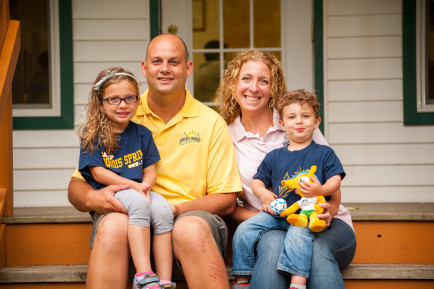 Josh and Rosanne "Rosie" Bogard have been part of Iroquois Springs since day 1, and we are lucky to have them as our respective Boys and Girls Head Counselors!  Josh is currently a guidance counselor in the Stamford, CT school district while Rosanne is a school social worker for the Lynbrook Public Schools; both Josh and Rosie hold a Master's Degree and State Certifications in School Administration.
As lifelong campers and staff members, both understand how to make the camp experience a success for our entire camp community.  They work tirelessly to ensure that every detail is being attended to and every camper maximizes their experience while in our care.
We have been lucky enough to have grown up through our camp years with both Josh and Rosie and are thrilled to continue the camp journey with this dynamic duo!