A Tech-Free Summer
Nature Valley | 3 Generations from Fort York VFX on Vimeo.
Raising children in today's technology saturated world can be challenging. Kids today spend an enormous amount of time on digital devices, playing games, watching videos, texting, or chatting on social media sites.  Research shows that the average American teenager sends or receives more than 3,300 texts per month, and checks their smartphone every six and a half minutes, which amounts to about 150 times a day.  If you have ever worried about "how much is too much" in this tech-obsessed time, you are not alone.  According to The New York Times, screen addiction is a serious condition.  It is reported that most American children spend more time in front of a screen than they do in school.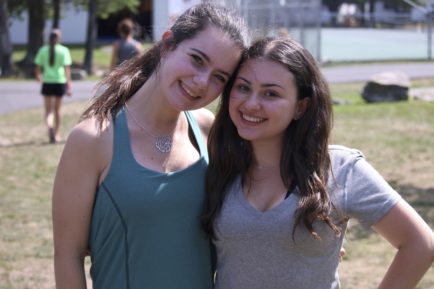 Technology has changed the way we communicate, and our digital devices have become our connection to the social world.  We can stay "connected" to friends and family (and even interact with complete strangers) by turning on our phones or laptops or video games.  Kids can play online games, have group chats, and see every detail of a person's life, without ever having to leave their room or look someone in the eye.  It's an easy way to stay in the loop, but all this screen time means less time for playing outside and interacting with friends in the real world.  Kids today are experiencing a very different reality from that of their parents and grandparents.  Proof of this can be seen in a Nature Valley video that IS recently tweeted out, highlighting three generations, asking each generation what they liked to do for fun as kids.  It's a candid look into the different generations and how time and technology has guided what kids now do for fun.  While grandparents and parents talk about the joy of being outside picking blueberries or building forts, or going house to house gathering friends for a softball game, the kids of today talk exclusively about texting, video games, and a whole lot of viral communication.
So much has changed through the years, not only in what we did for fun as kids, but how we communicate and live our lives.  The one exception to these changes is summer camp.  The activities may have evolved, but the foundation of fun, friendship, connection, adventure, the great outdoors, and traditions at camp still hold strong.  And the reason camp has been able to hold on to similar experiences of past generations, is because camp remains unplugged! Camp is still about camp fires, color week, camp songs, tug of war, swimming in the lake, and walking arm and arm with friends.  The camp experience has stayed strong through the generations, and though social media has its place in our lives, it has not replaced real time at camp.
Camp allows kids to be present.  It's a place to make real connections and be in the moment. Campers learn to read body language and social cues by communicating face to face.  This is how we develop empathy, compassion and kindness.  There is no screen between us, and we learn from one another and develop a bond that cannot be found online.   Camp teaches us to listen, hear the tone of voice and feeling behind spoken words.  We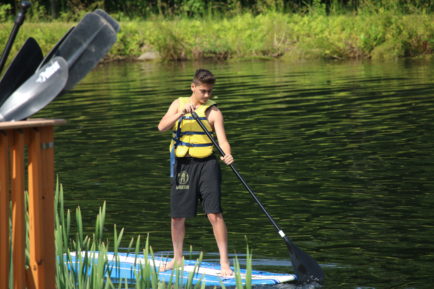 are not distracted by ringing, dinging, and vibrating phones, pulling us away from the moment.  And though there may be some uneasiness with the thought of being unplugged while at camp, it's a wonderful break for kids who feel the constant pressure to keep "liking" posts and responding to texts throughout the day.  Being unplugged allows campers to get restful sleep, without a late-night gadget disrupting their sleep cycle.   And most importantly, camp gives kids the space to play outside with their friends and build memories to last a lifetime.  Camp moments may not be documented online or shared with hundreds of online "friends" but these are the moments that will never be forgotten.
Screen time will still be there when camp is over, and it will allow camp friends to stay connected all year long, but the break from being plugged-in 24/7 will be refreshing.  Going back to the tweeted video… It would be interesting to see the responses of three generations of campers and what they liked to do for fun as a kid.  The stories here may have some common themes!