Activities to do on days off from School
The month of November brings shorter days, colder weather and a kid's favorite…days off from school. With Election Day, Veterans Day, Parent Teacher Conferences, and Thanksgiving, there are many unscheduled days that need to be filled with activities and destinations to keep kids busy. Days off bring us out of our routine and in need of direction. The goal is to find activities that keep kids happy, interested, and away from being "plugged in" and zoned out. There is no doubt that most kids would prefer spending their days off playing video games or texting with friends, but finding productive ways to keep everyone unplugged will be much more rewarding and memorable. So what about recreating a bit of camp life, and do what campers love most about their summers at Iroquois Springs?
Be Social. Invite camp or home friends over to spend some real time together. Face to face interactions are always more fun than plugging in to Facebook or Instagram to connect with friends.
Go Swimming. Even if you live in the Northeast, where the weather is not suitable for outdoor swimming this time of year, bring it indoors. Find a local indoor community pool and enjoy some time swimming laps or just splashing around. It's a great break from the colder weather.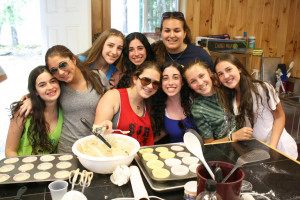 Start Cooking. Kids of all ages love to be creative in the kitchen. Try to remember some great recipes from Kitchen Stadium and make your own yummy treats at home.   Cooking is a wonderful way for families to connect and enjoy snack-time or meal-time together.
Get Active. Go for a bike ride, take a hike, or play some basketball or tennis. The options for being active are endless.
See a Movie. Hit the local theatre or have a stay at home movie marathon. Introduce kids to movies you loved a kid, or go to the theatre for a movie outing.
Go Bowling. Grab some friends and head to the bowling alley. Campers always enjoy this out of camp activity to bowl, socialize and have fun.
Step Outside. Take a walk or nature hike. It's the perfect way to get exercise and unplug from electronics (remember to leave the phone at home). With so much time spent in the classroom, reconnecting with nature will definitely be breath of fresh air.
Be Creative. Work on an art project at home or visit a local pottery place. Produce a video, or take pictures and create a photo gallery. Creative arts are a terrific avenue of expression.
Make S'mores. Get the fireplace going and make a much loved summer treat. It's a perfect way to bring back happy camp memories.
Give Back. Just like we do for Morry's Camp and local Catskills organizations, give back to those in need. Donate time to an animal shelter, retirement home or any organization you are passionate about. It's time well spent.
Have some Down-Time. Days off can also be used to rest and re-energize. With overscheduled days of school work and extra-curricular activities, days off can be just that…days to take time off and refuel. Just like rest hour at camp, everyone needs unstructured time to take a moment and relax.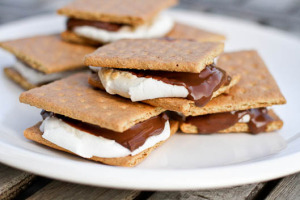 No matter what activities you choose to do on days off from school, be sure to spend it together, have fun and make great memories, just like we do at camp.   And always remember, if you are still looking for something to do, log onto the Iroquois Springs summer website and look at all the videos and pictures from last summer…hours of awesome fun!