Annual Reunion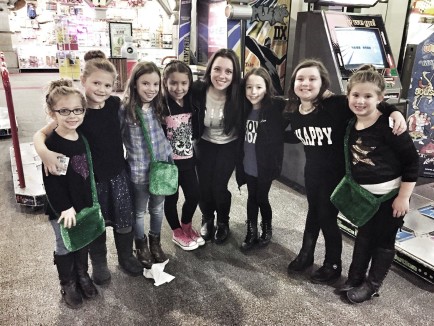 It's almost here….the 15th annual Iroquois Springs Camp Reunion!!! We are so excited to see everyone at FunFuzion on Sunday, December 6th for a morning filled with laughter, hugs, friendship and wonderful memories of summer 2015. The camp reunion is a truly special time for special friends. It doesn't get much better than camp friends. They are friends for life, friends that understand, support, and love us through the best and worst of times. Camp friends are like family, and help us feel a sense of belonging all year long.
Study after study shows that having true friends increases levels of happiness, health and overall well being. Friends help us feel connected, a part
of something. Researchers say that social support is an important factor in feeling optimistic. But developing and maintaining true friendships in a world of constant technology and social media is getting a bit more challenging. Technology certainly has its advantages, but we may be missing a real connection to others. A connection that come from being present, to build communication skills and react to real life situations. Following friends on Instagram or reading about their lives on Facebook, may be creating greater social isolation. That is why camp is so important when it comes to developing and maintaining true friendships.
Camp allows kids to unplug from a digital world and have face to face interactions, where they can see facial responses and interact without distractions. Campers experience cabin life, meal times, activities, outings and down time together, sharing, laughing, and getting to know one another without the use of an electronic device. When a camp friend needs support or is celebrating an accomplishment, you can put your arm around them instead of choosing an emoji to share in the moment. The non-competitive social environment at camp allows kids to re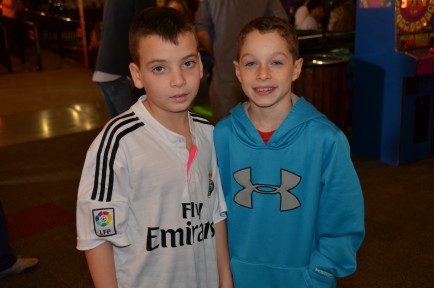 lax, empathize, communicate, learn something new, and just have fun. Camp is filled with activities that encourage kids to work together toward a common goal and celebrate personal success. Without the pressures of academics and extra-curricular activities, kids can focus on getting to know each other and developing friendships. Friendships that help create a sense of belonging, self-esteem, and define what camp is all about.
We know that camp friends are friends for life. These friendships are what keep campers coming back year after year. We can't wait to see everyone at the reunion and watch camp friends pick up like it was yesterday in Rock Hill. We will miss our friends that can't be there, but we know that camp friendships will stay strong and we will see you soon for another summer of great fun, memories, and friendship.