Bullying Prevention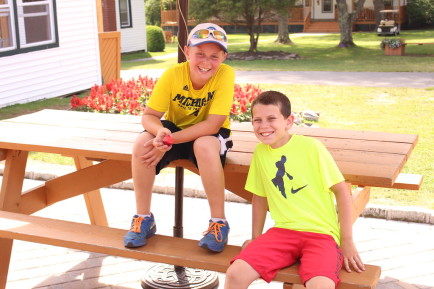 October is National Bullying Prevention Month. This campaign, founded in 2006 by the non-profit organization PACER (Parent Advocacy Coalition for Educational Rights), was created to educate and raise awareness of bullying prevention. What began as a week long program soon extended to the entire month of October, when schools and families work together to stop bullying and cyber-bullying by increasing awareness of the overwhelming impact bullying can have on children of all ages.
Bullying is a form of emotional and/or physical abuse that is deliberate and repeated. It can include making threats, attacking someone physically, spreading rumors, or excluding someone from a group on purpose. And in more recent times, bullying can occur through electronic technology. Cyber-bullying can include mean text messages or emails, rumors posted on social networking, or embarrassing pictures or videos. Either way, bullying can have devastating effects and needs to be taken seriously. Paula F. Goldberg, executive director of PACER, says that "bullying is a significant problem nationwide. It can cause school absenteeism, mental and physical stress, poor school performance, poor self-esteem, and in some cases, school violence".
Unfortunately, bullying occurs in more than just school settings, so summer camps also need to take bullying behaviors seriously and ensure that all campers and staff feel safe and protected at their summer home.  At Iroquois Springs, we work together as a camp community to train and educate our staff to identify bullying and intervene so that every camper feels safe and a valued member of the community. We put the policies and procedures in place to create an environment where campers know that bullying is unacceptable. By setting clear expectations and rules of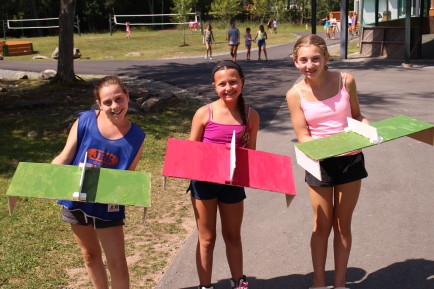 respectful behavior, we set the pace for an environment where campers feel empowered to stand up for anyone they see being bullied, and express their feelings if they experience bullying of any kind. There is not a day that goes by that our camp family does not hear how important it is to treat one another with kindness. This message is heard at morning and evening line ups, during group activities, and many other settings. Every camper and counselor deserves to be treated with respect and kindness, feel safe and included, and an important part of the camp family. We may not be able to prevent all bullying behavior, but having a staff that responds quickly and teaches kindness definitely reduces these incidents. Our actions speak volumes and we are very proud of our campers that create the positive and caring environment that is Iroquois Springs.
For anyone who has experienced bullying or was witness to someone else being bullied, the memories can last a lifetime. So be a part of the solution this October and all year long. Be nice to the people around you, and stand up for those who may be the target of bullying. Your kindness will be contagious.