Camp is in the air! – 2022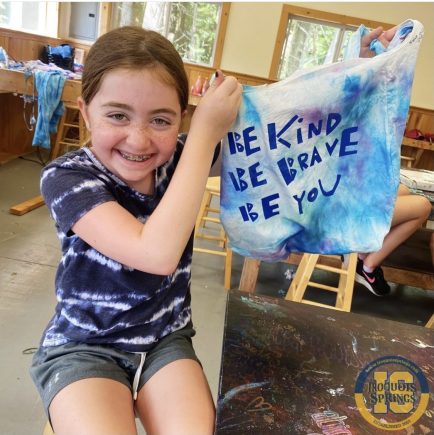 Optimism is in the air as the camp season approaches. From our many conversations with camp families and staff, it is recognizable that the anticipation for opening day is universal. This offseason has allowed us to prepare, strategize, and recognize the life lessons from last summer and how we can make this summer that much more meaningful and successful.
The core of the Iroquois Springs camp family is Selflessness, Passion, Authenticity, Resilience, and Kindness (S.P.A.R.K.). We learn how to recognize and appreciate these special character traits at camp.  During the camp offseason, I am sure our teachers, coaches, family members, and friends felt valued by the Iroquois Springs community based on these camp traits. 
Not only is this the summer to conquer new goals, but it is also the summer to try new things, no matter the age. Enhancing relationships, refining skills, and disconnecting from the digital environment will profoundly impact the S.P.A.R.K. character traits and individuality.
As summer is approaching, the camp office is on the move to Rock Hill, and we could not be more excited to experience camp and be together again as a camp community. Soon, we will be welcoming our new families to our campus, and our staff will be arriving for orientation, training, and preparation. With all of these exciting things happening, our camp office is the "hub" where there are many moving parts. While the office staff is a crucial component of facilitating these moving parts, it is also vital that our camp families do their part in submitting the necessary paperwork, forms, and information to the office promptly. This way, we can be prepared for opening day sooner rather than later.
This is my second summer here at Iroquois Springs, and I for sure have grown personally and professionally. I owe it all to the welcoming community for making Iroquois Springs my home away from home, and I look forward to sharing this sentiment with our new families.
We in the camp office are excited to be here for you throughout the summer by listening to our community, answering your questions, getting familiarized with our parents' goals, and being a helpful resource for you!
See you soon!
Jared Brown
Iroquois Springs Office
Jared@iroquoissprings.com