Camp is in the air!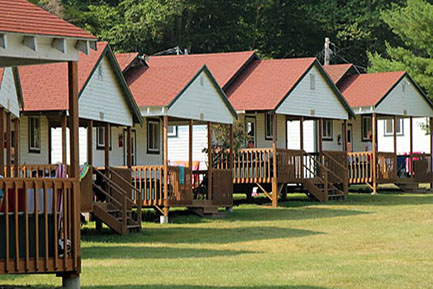 With time ticking, children, parents, staff members, and anyone associated with the camp world are all preparing for a season of fun, new experiences, and friendships. For the first time in a while, optimism is ubiquitous, and there is an exuberant amount of anticipation for opening day. The healthcare heroes, scientists, teachers, frontline workers, and first responders who got us here are critical to recognize. During a year of hardship, these personnel allowed us to move forward and appreciate what the world has to offer. With that, our camp family can now come together even stronger with a new perspective on the environment around us.
The essence of the Iroquois Springs camp family is selflessness, resilience, authenticity, passion, and kindness. Over the past year, these character traits have been embraced by everyone in our camp community in various ways. Not only is this the summer to conquer new goals, but it is also the summer to try new things, no matter the age. Enhancing relationships, refining skills, and disconnecting from the digital environment will profoundly impact the aforementioned character traits and individuality.
As summer is approaching, the camp office is on the move to Rock Hill, and we could not be more excited to bring the camp experience back to our community. Soon, we will be welcoming our new families to our campus, and our staff will be arriving for orientation, training, and preparation. With all of these exciting things happening, our camp office is the "hub" where there are many moving parts. While the office staff is a crucial component of facilitating these moving parts, it is also vital that our camp families do their part in submitting the necessary paperwork, forms, and information to the office promptly. This way, we can be prepared for opening day sooner rather than later.
Goals are a crucial part of learning, enhancing skills, and being our best selves. With this, the office staff will soon come together and set their own goals for the summer. For one, I for sure would love to garner stronger relationships with our camp families and the staff. Being a first-year member of the Iroquois Springs community, building these relationships is quintessential to me. We encourage our camp families and staff to develop their own summer aspirations too!
I would love to hear about your goals, and if we have not had the opportunity to connect yet, please reach out! We in the camp office are excited to be here for you throughout the summer by hearing your goals, answering your questions, and being a helpful resource for you!
See you soon!
Jared Brown
Iroquois Springs Office Director
Jared@iroquoissprings.com