Camp Spirit!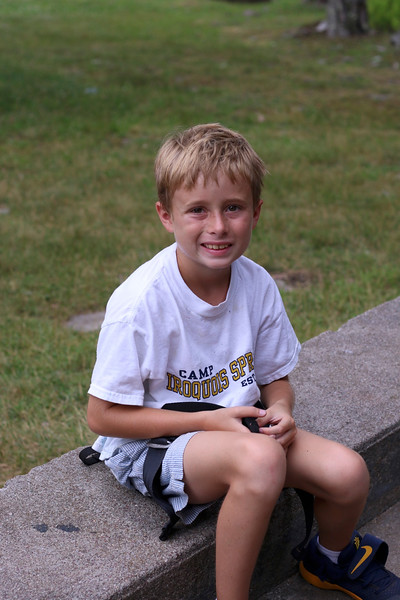 Camp spirit… that contagious positive energy that brings a camp community together. It's an energy embraced by campers and staff alike, who feel pride in their summer home.   Camp spirit surrounds us at Iroquois Springs in everything we do.  It's the songs we sing as we walk arm in arm, the cheers we chant in the dining hall, and the passion we have for camp traditions and events. It's working together to reach a common goal, dressing in camp colors for College Days and Color Week, roasting s'mores around the campfire, and something we feel deep in our hearts.
Camp spirit lives on all year long.  We may be away from our summer home at the moment, but our love of camp friends and the traditions we share, hold a very special place in our hearts. You may find yourself suddenly singing camp songs, or recalling funny stories that bring a smile to your face. They are the memories that make camp such a special place.  Along with the memories we hold, there are also the special camp items we keep around throughout the year.  They are the reminders of the best 6 weeks of the year.  You may be sleeping in your favorite camp t-shirt, getting cozy in your camp sweatshirt or sweatpants, admiring the many camp projects decorating your bedroom, or online looking at camp photos of our shared camp spirit.
In honor of the camp spirit that campers all over the world feel for their summer homes, the 8th annual International Wear Your Summer Camp T-shirt day will be taking place on Tuesday, November 14th, 2017.  Campers all over the world will be sporting their camp t-shirts and showing off their camp spirit and pride.  As the colder weather approaches and the camp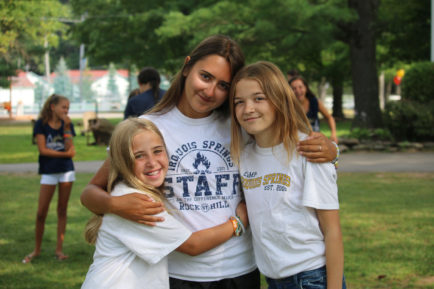 season feels so far away, it's the ideal way to celebrate camp and reenergize the camp community.  All you have to do is wear your favorite camp t-shirt, take a photo of yourself, and post the photo on your favorite social media platform using the hashtag #camptshirtday.  It's the perfect day and perfect way to share your camp Iroquois Springs pride and spirit, and celebrate your love of camp.
This year, Iroquois Springs is going to make a $5 donation to Project Morry for every picture someone posts wearing their Iroquois Springs t-shirt, so make sure to tag IS when you share your camp spirit. We can't wait to see our spirited campers, as we support an extraordinary program like Project Morry.
Keep the positive energy for camp flowing, and make sure to send that energy our way on November 14th!!!!