Campers On The Run
There is a saying "all good things come to those who wait." And when you are a camper at sleepaway camp, there are times you have to wait for the coming of age in order to participate in certain activities. From an early age, Iroquois Springs campers anticipate going to Dorney Park when they become Juniors, attending the Senior Trip when they become Lowers, and volunteering with Morry's Camp during their CIT summer. These are just a few of the much-anticipated opportunities that come with age at camp.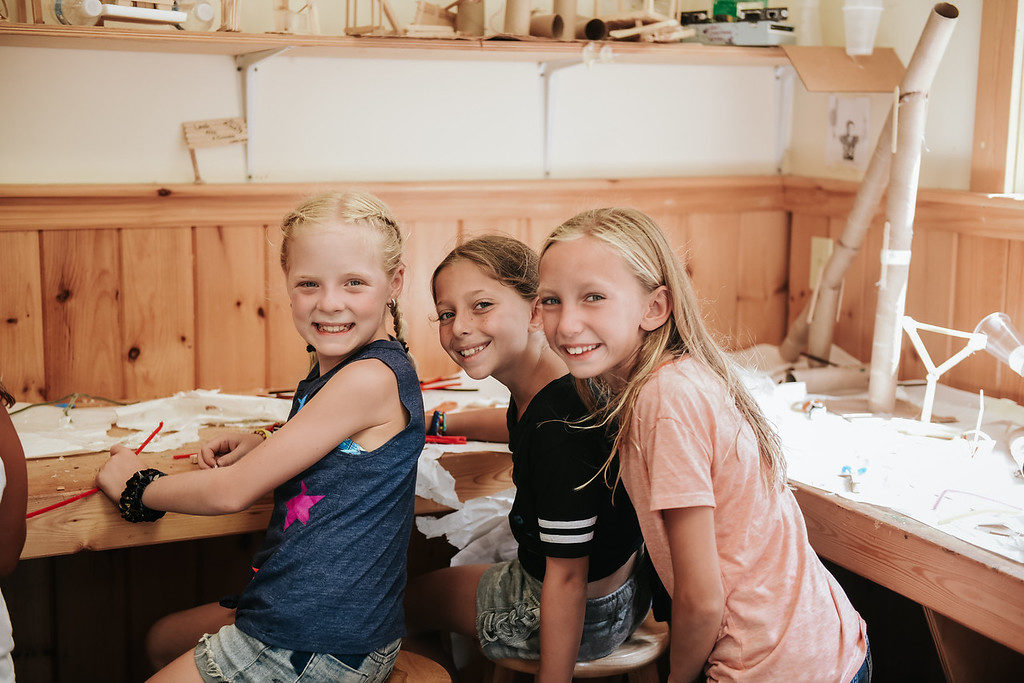 Another exciting and anticipated opportunity, that has been a part of the Iroquois Springs experience for the past five summers, is participation in Campers on the Run. This special program, specific to girl's side, is for Upper and Super Seniors, and something that these two divisions take great pride in. IS Camp Director, Laura Newfield, introduced this amazing program to Iroquois Springs to help girls strengthen their confidence, compassion, and sense of belonging. Campers on the Run is adapted from the National program Girls on the Run, a program thathelps girls develop self-respect and healthy lifestyles through running. But GOTR is not just about running, it's about inspiring girls to set healthy goals and reach their limitless potential. Laura brought this inspirational year-round program to summer camp, and it's become something girl's side campers can't wait to be a part of. Campers on the Run brings two divisions of girls together to bond and develop a true comradery through running, post run discussions, support, and encouragement every step of the way. This empowering and fun group creates an environment of positive physical and emotional health.
Laura speaks about Campers on the Run being so much more than running. "The group accomplishes something together. Campers don't need to have past running experience, they just need to set a goal, make a commitment, and do their best". The group meets 2-3 times a week to run and then discuss current topics like social media, self-esteem, peer pressure, and the benefits of exercise. Each running session gets the girls closer to accomplishing a 5K Run at the end of the summer. Laura says "the main purpose is to complete the 5K, by walking or running, it's all about completing it together. The girls reach a goal that they didn't think they could do."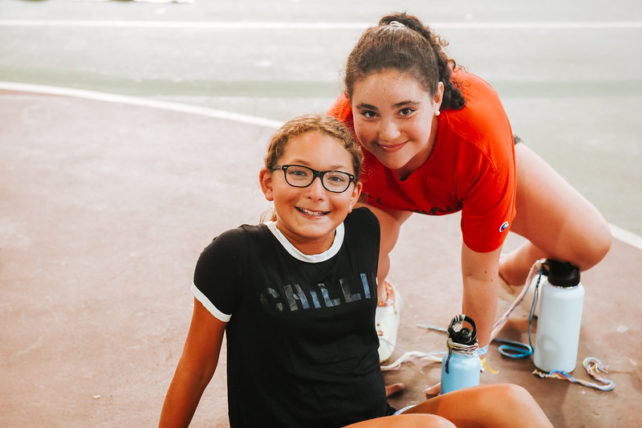 Just like most events and celebrations at camp, the day of the 5K Run is exciting for not only the participants, but the entire camp. The IS family cheers on the runners with signs of encouragement, balloons and music. Laura feels so much pride as she crosses the finish line with this incredible group of girls, "I am so proud of these girls for their hard work and dedication, and love the opportunity to get to know them better through our talks and running sessions."What a fantastic way to build confidence and perseverance. Reaching goals is the best way to strengthen self-confidence. This dedication translates to life beyond running. Campers learn that succeeding in life takes effort, pushing through physical discomfort takes commitment, and sticking with something creates great pride and sense of accomplishment.
"It's not about the 5K, it's about the journey." – Laura Newfield