CIT Summer Experience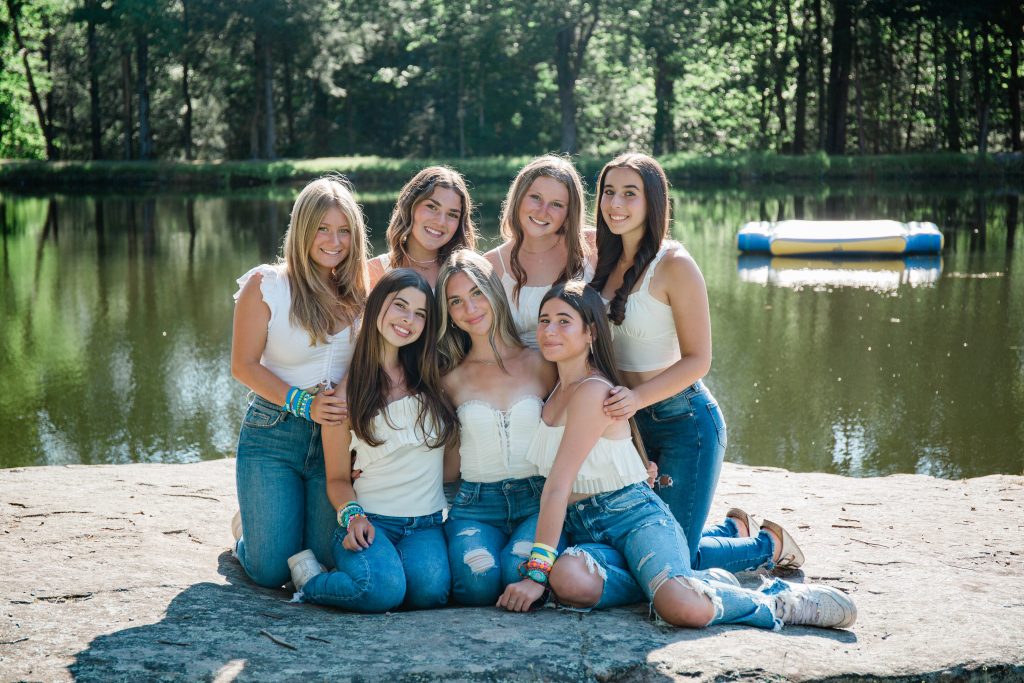 The new school year is underway, and we hope that everyone is off to a great start. From elementary school-age campers all the way to high school, we know that everything you learned at camp will carry you through a fantastic year. You learned to be more independent, confident, and resilient. Camp gave you an opportunity to practice teamwork, leadership, inclusion, and kindness. Campers of all ages developed important life skills to help make the 2022-23 school year a great success.
It gives us great pride to watch campers grow through the years, from young children to teenagers, who consistently embrace new challenges in a community of support, traditions, and friendship. Many campers take their camp journey all the way to becoming CITs and being a part of a very special experience at Iroquois Springs. The CIT program allows our oldest campers to participate in traditional camp activities along with working part of the day with younger campers. It's the perfect stepping stone for our oldest campers to begin thinking about becoming future camp staff members. CITs participate in team-building activities and cooperative workshops to deeper broaden their work experience with campers. They also have the opportunity to tour some college campuses and participate in fun and rewarding community service projects. CIT summer requires our oldest campers to work together as a unit with enthusiasm and dedication, and we have been told that it's the summer of a lifetime.
Summer 22' CIT Olivia Herman said it best…
"CIT summer was truly the best summer of my life. This program is unlike any other since it not only allows you to have an amazing time but also teaches you how to work effectively with kids, handle certain situations, and become a better person. The CITs got to play a role in organizing the Green Camps, Project Morry, and Camp Kindness Day events. These events taught us a lot about how to care more for others and also gave us a slight insight into the programming staff's jobs. This summer we were given the opportunity to meet a lot of new people. Many campers and counselors were able to provide me with a new perspective since I was able to work with people from all over the world. Making a difference in my campers' camp experience was something that was very important to me. Some kids start off in camp not knowing anything about it. Getting to share and teach my love of camp to others was very rewarding. I hope to see all of my campers back at camp, loving it more and more year after year. A big difference between CIT summer and all the rest is the level of freedom granted. CITs typically got the afternoons off, which gave us a lot of time to try new things. It was a great time to recharge and get to choose for yourself what you wanted to do. As CITs, we were able to create strong bonds with our bunkmates, campers, and counselors. It is a summer spent more as a division than as an individual bunk. You become close with people who you might have never imagined you could. It provides the perfect balance between being a camper and a counselor. This creates a sense of closure to the time spent as a camper while preparing you to be a future counselor. It's the summer of really understanding how special your camp friends are, as they are the only people who shared this amazing chapter of your life with you. I speak for all of the "citwentytwo" division when I say that this summer was truly life-changing and special, and I would recommend it in a heartbeat to anyone."
Plans are already underway for CIT Summer 23,' and we can't wait for our 2022 Super Seniors to be a part of this rewarding and unforgettable summer. We know it's going to be a remarkable summer!