Exercise and Winter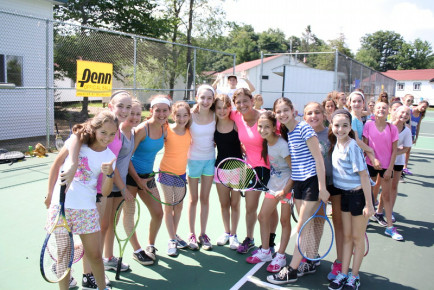 We recently experienced the first snow storm of the season, and snow lovers throughout the Northeast could not wait to get outside and enjoy every inch of it.  It was the perfect weekend to break out the snow gear and have some fun. Those who were snow plowing, shoveling and digging out may not necessarily agree, but after the work was done, they too hopefully joined in for the good times. There were hills to sled down, snowmen to build, snowball fights to be had, forts to create, and ski slopes to get too. It was a physically active weekend filled with non-stop exercise.
The winter months can make exercise a bit challenging. As the weather gets colder, the desire to hibernate and stay indoors increases. Cozying up in front of the television or with a good book becomes appealing as the temperatures drop. But though this season typically brings a decrease in motivation to stay physical activity, it's important to do our best to exercise and keep our immune system ready to fight off the colds and flu that more frequently occur as we all head indoors.
The American Heart Association recommends that children and adolescents participate in at least 60 minutes (30 minutes for adults) of moderate to vigorous physical activity every day. Meeting this recommendation has been associated with an increase in life expectancy and a decreased risk of cardiovascular disease. Research shows that it also produces overall physical, psychological and social benefits. So, how do we encourage everyone to get up and moving when it's so comfortable to stay warm in front of the television, video games or on the phone?
Back to the recent snowstorm…getting everyone moving was easy. It was exciting to see the snow coming down, and kids couldn't wait to get outside. The hours spent sledding down and climbing back up the hill, for the hundredth time, was a workout like no other. Building forts and digging tunnels got every muscle moving. Skiing, snowboarding and ice skating was surely burning calories galore. But even when the snow has melted, there is still so much we can do to keep kids and ourselves moving throughout the winter months.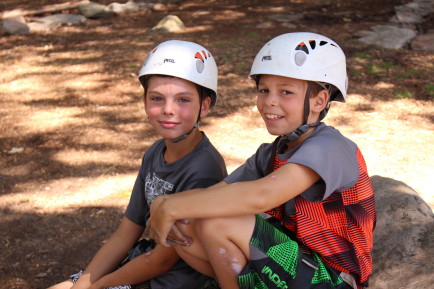 There are many indoor activities that are available to keep to the AHA's recommendation of physical activity. There are indoor basketball, soccer, tennis, fitness and swimming facilities. Kids can join a team or just participate in individual classes to keep active. Families can go bowling, ice skating, or to a local trampoline place for a workout that will definitely get the heart pumping. And if it's just too difficult to leave the warmth of your home, there are an endless number of active video game options that can get everyone on their feet and building their strength and endurance.
Don't wait for the warmer weather or camp season to stay active, physical activity is important all year long. It brightens mood, strengthens the body, controls weight, improves the immune system, promotes better sleep, keeps you social and provides a great deal of fun. Physical activity has also been shown to develop self-esteem and confidence. So no matter what the temperature is outside, find something active to do every day.