First Time Campers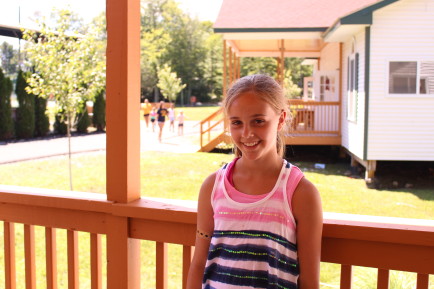 Going away to sleepaway camp for the first time is exciting.  There is so much for kids to anticipate as they venture out toward greater independence, developing new skills, and making new friends. And with that excitement may come some anxiety.  It's natural for first time campers to feel somewhat nervous about transitioning to camp life and have questions about what to except during their first summer away.  For many kids, sleepaway camp may be the first extended period of time they are away from their home and family.  It's important to listen to your child's concerns and provide understanding and support as opening day gets closer.  The following are some common concerns first time campers may have…and some reassuring information you can share with them.
What will the bus ride to camp be like?
Boarding the bus to camp, and at the same time saying so long to mom and dad, is often the first thing campers want reassurance about.  Let your camper know how long the ride to camp is and be sure to pack some of their favorite snacks and even a travel game or two. Let them know the bus ride will be a great start to getting introduced to other campers and making friends.  Camp staff will make sure that every camper has someone to sit with and that all campers feel comfortable for the duration of the bus ride.  All buses are staffed with trained counselors who are aware that this first separation from parents may be difficult for some campers and they are there to help campers feel comfortable and taken care of.  It won't be long before everyone is singing camp songs and getting excited to arrive at camp.
Who will bring me to my group and help me unpack?
Arrival at camp is a true celebration.  Staff welcome everyone off the buses and campers are brought to their group and introduced to their counselors and bunkmates.  Campers will be happy to know that everything that is send to camp prior to opening day, from clothing to bedding, will be set up and move in ready when they arrive at camp.  Counselors will show them to their area and where all of their belongings are.  All cubbies are labeled with their name to make it easy to locate and return things to their space.
Will I make friends?
Everyone will make tons of friends at camp.  Camp is a warm and friendly environment where friendships happen easily.  Camp life is designed to bring people together through group activities and events.  Campers will not only get close with their bunkmates, but will meet friends through participation in clubs and electives, and special events and trips.   Camp friends will be friends for life.
What happens if I feel homesick?
Feeling homesick is natural, and kids should know that many children experience missing home.  For many first time campers, this may be their first experience away from family and friends. Do not tell your child that you will pick them up if they experience homesickness. This will make their transition to camp more difficult and they may feel you don't have confidence in them to succeed at camp. Feelings of homesickness are usually short lived and trained staff are there every step of the way to help campers transition to camp life.  Campers should let their counselors know if these feelings come up, as they understand and can help. To bring some comforts of home, have campers pack a few pictures of family, pets, and friends, or pack a favorite pillow or stuffed animal.  And keep those letters coming, letting your camper know how proud you are of them and how you can't wait to hear all about their adventures at camp.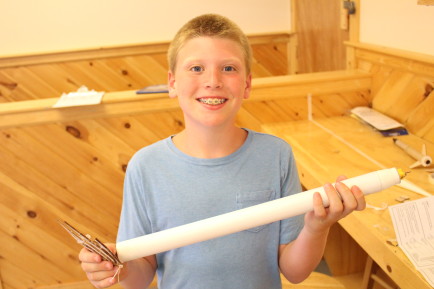 What if I don't like the food being served?
The meals at camp are both kid friendly and delicious.  But if your camper does not like a particular meal being served, there is always a variety of alternatives, like the salad bar packed with an assortment of healthy food choices, pasta at dinner time, yogurt and fresh fruit at lunch, and so much more.  There is something for everyone, even the pickiest eater. Counselors will make sure that every camper is eating something at every meal, and will encourage campers to try new foods and choice healthy options.
What if I don't feel well at camp?
The fresh air and outdoor activities at camp allow for a fairly healthy camp environment, but if a camper does experience any illness, the camp health center is fully staffed with experienced registered nurses and certified doctors around the clock.  If a camper gets sick and needs to stay at the health center they will be provided with a comfortable space to get better.  We will provide the TLC that mom and dad would at home.
As the countdown to camp continues, we hope that everyone is getting excited for a wonderful summer of fun, friendship, success and great memories.  Please let us know if your camper has any questions or concerns, and reassure them that you are confident they are going to have a fantastic summer at Iroquois Springs.  We can't wait to meet all of our first time campers and welcome them into our camp family!