Getting Ready for Camp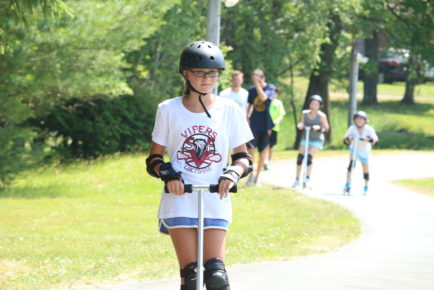 It's hard to believe that May is here and camp is just over 50 days away.  The office will be moving up to camp in a couple of weeks and the final preparations are being made for another memorable summer at Iroquois Springs.  It's an exciting time of year for campers, as school is coming to an end, and thoughts of camp friends and arriving at their summer home is just around the corner.
If you are the parent of a first-time camper, you may be feeling this excitement along with some anxiety, as you prepare to "let go" and watch your child head off to summer camp.  This may be the first extended period of separation from your child. Or it may be the first time you are not connected through technology.   Now more than ever, camp is an invaluable gift.  You are giving them a gift that allows them the freedom to gain independence, self-confidence, leadership and resilience, in a supportive and nurturing environment.  Camp allows kids to be part of a larger community and learn how to work together and resolve conflicts.  It reinforces the values of kindness, empathy, cooperation and friendship.  We can't wait to watch our new campers grow, find personal success, have a lot of fun, and become a part of the Iroquois Springs family.
Parents can help their first-time campers (and themselves) get ready for camp by reinforcing a few things…
–Think positive. Set the tone of excitement and express confidence in your child's ability to succeed at camp.  Let them know how happy you are for them to try new things, learn new skills, and make new friends.  Talk about some of the activities they can look forward to doing.
–Share. Tell stories of great summer camp experiences and traditions you had as a child. It will get them excited to build their own memories.
–Pack Together. Let your child get involved in picking out what they are bringing to camp. Involving them in packing will give them a sense of ownership and comfort.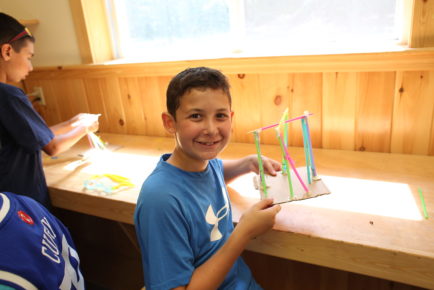 –Practice. Have your child practice some of the things they will be doing independently, like showering, brushing teeth, picking out clothes and making their bed.  Let them know that counselors are there to guide them, but these are skills they will be responsible for at camp.
–Listen. Camp life is unknown to first time campers, so they may have some questions. Listen to any concerns or questions your child brings up.  Let them know there are counselors and other staff they can talk to if they have a problem.  Tell them you have confidence in their ability to resolve any issue that may arise, and you trust in their ability to succeed at camp.
–Don't Rescue. Don't make any "deals" that if they are homesick or unhappy you will pick them up.  Remind your child that feelings of homesickness are natural.  Let them know you trust in the camp to take care of them, and trust in them to stay at camp.
–Attend New Camper Orientation. New families will gather at camp on May 21st. It's a great introduction to camp and an opportunity for your camper to meet other new campers.  It also gives parents a chance to meet the directors and key staff members, and learn more about camp policies, philosophy and culture.
Please don't hesitate to call the camp office if you have questions, or need further information.  We are always here to help.  We recognize that sending your child to camp is a big step, and we are here to make the transition as smooth and positive as possible.