Holiday Season 2014
The holiday season is a wonderful time of year for so many reasons. It's a season filled with fun, family, friends, celebrations, vacations, and time off from work and school. It's the perfect time to catch up with family and friends, celebrate traditions and create new memories. There is also the excitement of giving and receiving gifts, but for many people shopping for gifts is their least favorite part of the holidays. The stores are crowded and it can be difficult to come up with gift ideas for people who already have so much. So why not try something new, and in addition to the latest video game, electronic or article of clothing on someone's wish list, give the gift of experiences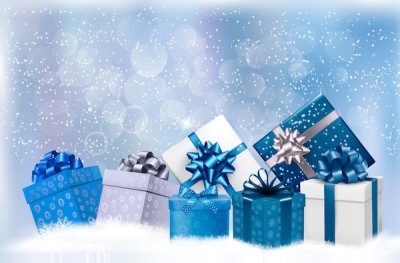 .
There are plenty of amazing non-material gifts that make the joy of giving that much better. These are the gifts that will be remembered and valued long after the holidays are over. Studies find holiday happiness is highest when the commercial side is deemphasized in favor of experiences and time together.
So add couple of these ideas to your gift list and add some more happiness to the holidays:
Experiences: Give a set of classes like cooking, yoga, or pottery, anything your gift receiver may find fun. Give someone tickets to a concert or sporting event. Purchase a gym membership, a day pass to an amusement park or give a camp experience to a child. If it's something to enjoy with them, get an extra ticket and join the fun.
Gift of Time: Who wouldn't love the gift of time? Offer to babysit and give parents a night off. Help someone with an organizing project. Become the dog walker for a week. Create a coupon book for special activities you can take care of for someone. It's a gift that will truly be appreciated.
Give to Charity: Donate to a good cause on someone's behalf. Find out what they are a passionate about, and give the gift of charity.
Be Creative: Use your cooking or baking skills and create the perfect (and delicious) gift. Or put together a photo book for someone to enjoy for years to come.
No matter what you choose to give this holiday season, enjoy the experiences and memories that you create. From all of us at Iroquois Springs, we wish our camp families a very happy, healthy and peaceful holiday season and all the best for a wonderful new year!!!!