Important lessons from camp!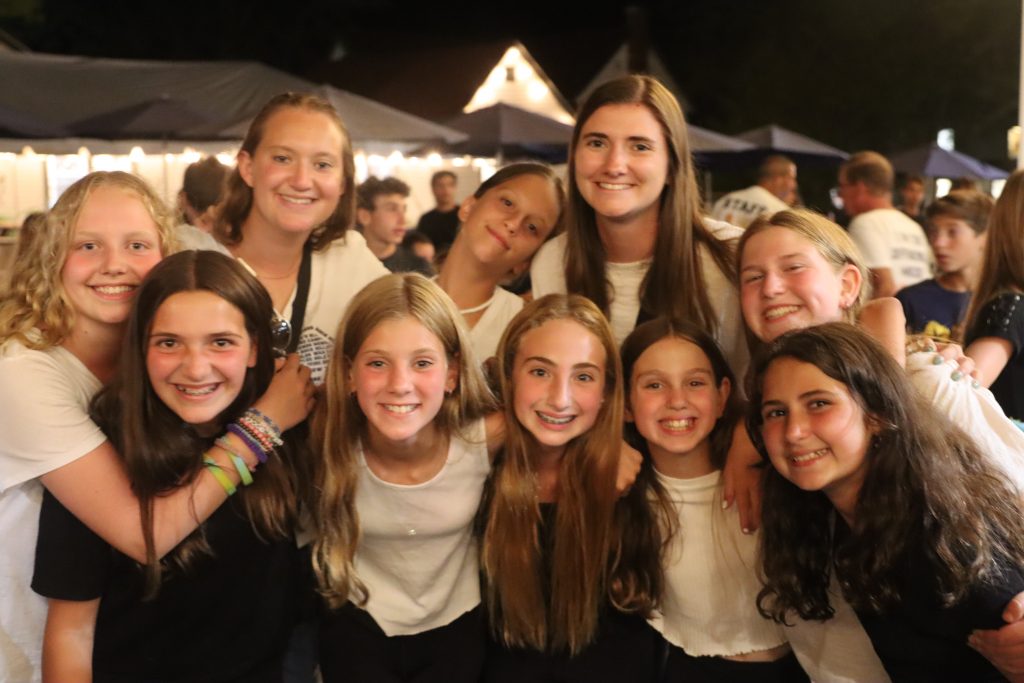 Important lessons from camp!
From the time we are young children, we are taught many life lessons to help us navigate the world we live in. Lessons like "honesty is the best policy," "think before you speak," and "don't judge a book by its cover." These simple lessons are taught to help us live authentic and productive lives. Throughout our lives of continuous learning, we discover new lessons along the way. And thankfully, summer camp teaches some of the most important and valuable life lessons that inspire and motivate us to live our best lives!
Lessons from camp…
"Take a chance" – Summer camp nurtures and encourages healthy risk-taking. Campers are presented with endless opportunities to step outside of their comfort zone and take on new challenges. Whether it's a physical risk at outdoor adventure or an emotional risk when trying out for the camp play, taking chances builds resilience and improves self-esteem. Camp provides a unique environment where campers can take chances while surrounded by a community that is constantly rooting for them. It's risk-taking in a safe and nurturing space. Campers experience feelings of empowerment and success that comes from taking chances!
"Be present" – Being at camp means being unplugged. Camp gives kids a breather from their phones and the constant distraction of having to respond to every call, text, Snapchat, Instagram, and TikTok. Campers have face-to-face interactions with one another using words, feelings, and body language, and in turn, create healthy and productive social relationships. Campers are focused, involved, and ready to have fun. And with the added benefits of being unplugged, like better sleep, less anxiety, and greater happiness, it's easy to be present at camp.
"Practice Kindness" – Kindness creates an environment of happiness and belonging and is at the core of the Iroquois Springs experience. When we practice kindness, it increases our overall happiness and life satisfaction. Kindness has been shown to increase self-esteem, empathy, and improve mood. At camp, no act of kindness is too small. It's sitting with a friend who is feeling homesick, letting a bunkmate borrow something they forgot to pack, or supporting a friend who is trying to achieve a goal. Kindness can be anything that makes someone else's day easier. And kindness is often what creates strong bonds between friends.
"Get moving" – Camp days are synonymous with being physically active. Campers are moving throughout the day, swimming, biking, walking, working out at the fitness center, running around the sports fields, and enjoying the great outdoors. Thoughtful programming not only provide campers with exciting and fun activities but also keeps everyone physically fit. Regular physical activity is important for overall health. It improves mood, boosts energy, promotes better sleep, and is both fun and social. Being physically active with friends, like playing an inter-camp sports game or working together through a ropes course, builds comradery as well as confidence. Camp keeps kids moving!
"Make friends" – Making friends can increase your sense of belonging, confidence, and happiness. And there is no place on earth as special for developing true and meaningful friendships as summer camp. Bunkmates develop lasting friendships that stand the test of time. By living and playing together, camp friends know you better than anyone else. They know what makes you happy, what you fear, and how to listen when things don't go your way. They are there to celebrate the victories and provide empathy through the bad times. Camp friends are the best friends!
"Have Fun" – Having fun is a key element of maintaining your well-being; and having fun is what camp is all about! Each and every day, campers bring their spirit, enthusiasm, and joy to all camp moments. Camp is a place to let loose and step outside of your comfort zone without holding back. With endless activities being offered in land and water sports, creative and performing arts, and outdoor adventure, fun is around every corner. Add in the traditions that bring us all a sense of belonging, and camp comes alive with more fun than ever imagined!Let these lessons from camp inspire you!