Keep Moving!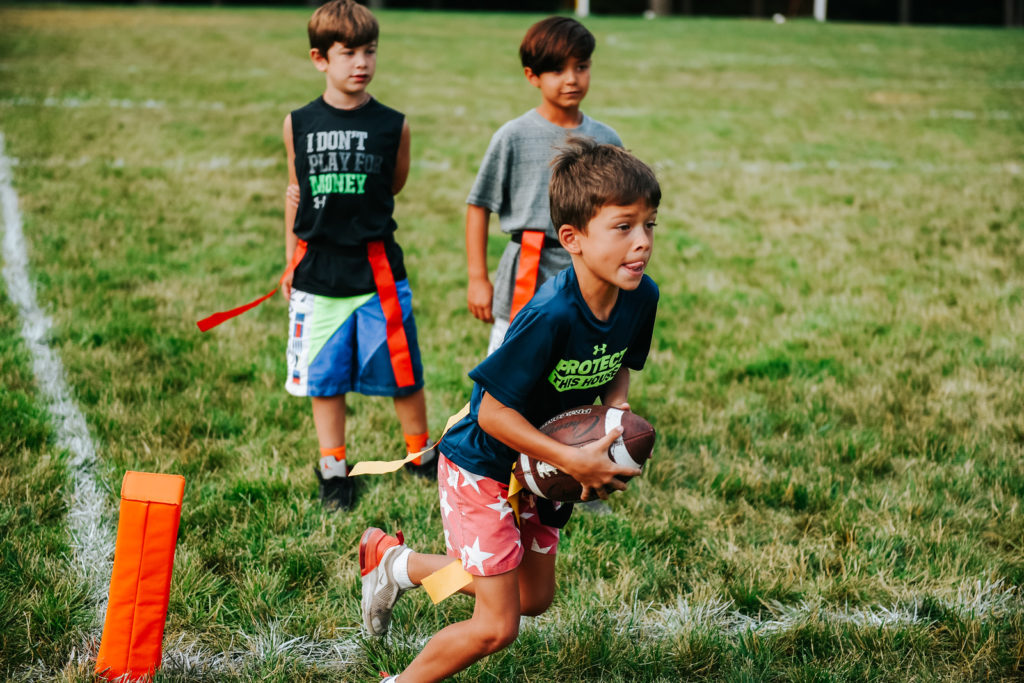 It's hard to believe that a year has passed since the world as we know it changed in so many significant ways. The pandemic has challenged us to adapt to what school, work, socializing, and everyday life look like. We have learned how to social distance, wear masks, transition to remote and hybrid learning, create home offices, and become very familiar with Zoom calls. We had to postpone celebrations, cancel holiday gatherings, and have missed being together at our summer home for Summer 2020. Yes, these changes have impacted us all, but they have also given us greater empathy, resilience, and understanding.
So here we are a year later, and we are hopeful. The number of covid cases is decreasing, restrictions are being lifted, and we are slowly starting to return to some normalcy. We are also moving towards warmer weather here in the Northeast and a greater opportunity to get out of the house and into the great outdoors for much-needed physical activity. Staying physically active during the winter months of the pandemic has been especially tough for young people. Kids have been spending less time at school, in organized activities and sports, and free time with friends, resulting in more idle time at home and fewer opportunities to stay active. With many gyms, parks, playgrounds, and recreation centers closed or with limited access, it has been challenging to keep kids physically active. But staying active has never been more crucial.
Regular exercise is important for both our physical and emotional well-being. The World Health Organization and the American Academy of Pediatrics both recommend children and teens engage in at least 60 minutes of moderate to vigorous physical activity every day. Exercise gives kids energy, improves sleep, builds muscle, reduces body fat, improves focus and attention, and boosts mood. Exercise is especially important during the pandemic because it can reduce stress and boost the immune system. Even a small amount can make a huge difference in how kids feel and how they face the day. When kids take charge of their well-being, it can help them regain control, especially in times of uncertainty.
So how do we keep kids active and safe (and having fun) as springtime approaches?
Walking is a great form of exercise that the whole family can do. It can even be done at a safe distance with a friend. No equipment needed, just a pair of sneakers. Discover different paths and trails in (or outside) your neighborhood to keep it interesting. Even bring the dog along! The fresh air and sunshine will benefit everyone.
Follow an online exercise class. Take advantage of classes found on YouTube and Instagram. Online classes are plentiful and free. Take up yoga, kickboxing, cardio, or Pilates. It's a great way to try something new and reap the physical and mental health benefits of exercise.
Take advantage of intramural and team sports being offered at school. Some schools are now offering both low and close-contact team sports (with covid safety protocol). School sports are a great way to exercise while staying connected to school friends.
Play tennis, hit some golf balls, or go for a bike ride. All of these low-contact activities are a great way to get some exercise in the great outdoors and have a lot of fun.
Set an exercise goal, such as doing a certain number of jumping jacks, burpees, and push-ups each week, and work toward achieving that goal. If your home has any exercise equipment, like a treadmill or spin bike, hop on. You can even organize a friendly competition between friends and set up a Zoom call to discuss your progress.
Staying active while the world continues to change will be beneficial to your overall physical and emotional health. Although many things feel beyond our control right now, we do have the ability to incorporate physical activity into our daily routine. We can't wait to see everyone at camp this summer for tons of healthy physical activity and exercise in the great outdoors. It will be wonderful to have our Iroquois Springs family back together again for great fun, friendship, and a lifetime of wonderful memories. Stay safe, stay healthy, stay strong, and keep moving!!!