Keeping in Touch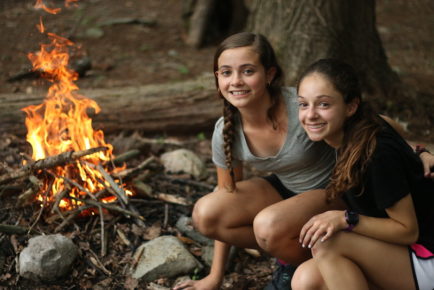 The weather is finally warming up and camp will soon be here.  Everyone is eagerly anticipating the start of summer 2017!  Campers are excited for adventure, fun, and friends, and parents are looking forward to seeing their child develop greater independence, confidence and resilience.  Camp parents understand the value of a camp experience, but that doesn't mean they don't want to stay connected to their kids at camp. Staying in touch with kids at camp is important for both parents who are naturally concerned about their camper, and for campers who want to share about their amazing camp experience. 
One of the best ways to stay in touch with campers is through good old-fashioned letter writing.  "Snail mail" may not be immediate, but there is nothing campers love more than receiving mail.  Letters from home help campers feel connected to family and friends.  It's okay to let them know you miss them, but keep letters positive, encouraging, and supportive of their independence at camp.  When kids understand that you are excited for them to be at camp, they feel more secure and confident in their experience.  Share news of the summer and asks lots of questions (it will give them more to write back about). 
Start writing letters a few days before your camper leaves for camp, so that they receive mail within the first couple of days….and then keep the mail coming.  Feel free to include stickers or photos in your letters, but please remember that flat envelopes are the only mail that will be accepted at camp (unless it's a necessity pre-approved by the camp office or a birthday package).  Care packages and gifts only create competition between campers and disappointment for those who do not receive them.  Take the pressure off yourself to send care packages, and know that campers have enough to keep them happy and occupied.   To encourage hearing back from your camper, supply them with stationary and pre-addressed stamped envelopes.  And don't worry if your mailbox is not filled with letters from camp, it just means your camper is having too much fun to write home too often.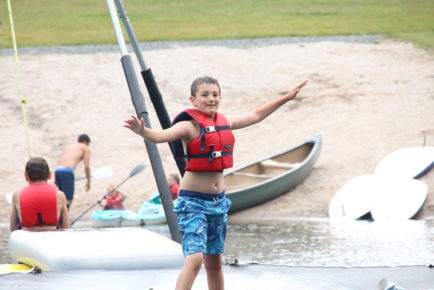 Parents also have the option to send their campers emails (though campers cannot respond via email) to stay in touch.  An email is an easy and quick way to say hello and let your camper know you are thinking of them.  Include a "joke of the day", sports scores or celebrity news.  As with handwritten letters, be positive, encouraging, and ask lots of questions.  Just go to the parent dashboard and click on "email my camper".  Emails are printed every morning and delivered with regular mail (except Sunday).  Emails can't replace a handwritten letter, but campers do like getting emails from home. 
Camper phone calls are the third and most direct way parents can stay in touch with their camper.  This year, parents will be able to start scheduling their (two per session) phone calls on the parent dashboard on June 14th.  Campers that have a birthday at camp will receive an additional call on their birthday.  Camper phone calls are 10 minutes long, and give you a chance to hear directly about your child's friends, counselors, and favorite activities. Campers enjoy talking about all the highlights at camp.  Hearing a parent's voice can be difficult for some campers, and they may cry or express feelings of homesickness.  This sadness is usually short lived and campers bounce back as soon as they return to their group activity.  Counselors accompany campers to their calls, so they have support regardless of how the phone calls goes.   
We hope that you enjoy communicating with your camper through letters and emails, and hearing their voices tell you all about the amazing summer they are having.  Be sure to look