Kindness & Inclusion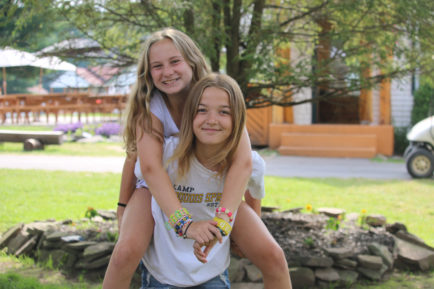 Sleepaway camp is a unique and special place, where kids can unplug and connect in a way that is both essential and rare in today's world.  Campers are immersed in a community that allows them to step outside of their comfort zone, develop new skills, gain independence, make lifelong friends and feel a sense of belonging.  This sense of belonging, where kids feel appreciated, loved and valued, comes from the kindness and inclusion that is consistently demonstrated at Iroquois Springs.  At camp, kindness matters!
When kids feel a sense of connection and belonging, they feel greater happiness.  You don't have to travel far at IS to experience the smiles, laughter and happiness that is contagious at camp.  Messages and actions of kindness are at the core of the camp community.  Every morning line-up, you can hear Rosie reminding girls side to be nice and treat everyone the way they would like to be treated.  It's an important message, because with kindness comes an inclusive community that embraces all of it's members and helps everyone feel important.  Campers are a part of something and feel valued.
Camp creates a culture of acceptance and caring by…
Encouraging Kindness and Inclusion –  Camp motivates kids to help others.  To practice random acts of kindness that might seem small but mean so much.  Giving a homesick friend a hug, including a camper who is new to the camp community, or cheering on a bunkmate who is trying to accomplish a personal challenge.  Reminders to be kind and empathic are all over camp.
Modeling Kindness –  Words are important, but actions speak even louder.  Staff actively role model acts of kindness in their words, and willingness to help out, listen, and support all campers and co-counselors. Modeling respectful ways to communicate and resolve conflicts inspires others to do the same.  Campers will do as you do, so staff lead by example.  The more campers witness acts of kindness the more likely they will incorporate the trait as part of their character.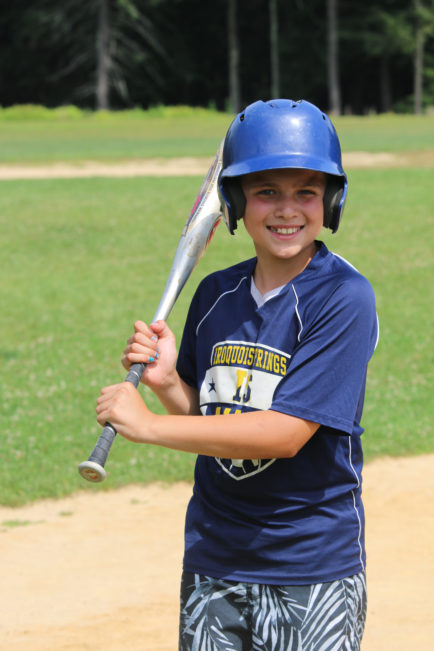 Celebrating Kindness.  Evening line up is a time for celebrating campers who show kindness to others, and who try their best.  Campers are nominated (by fellow campers and staff) for "Fuzzies", allowing the entire camp community to celebrate and appreciate various acts of kindness.  Allowing a friend to go ahead of you in line when an activity is coming to an end, taking the time to help a bunkmate find an item they lost, or encouraging a friend who is scared to take a chance and try a new activity.  These acts of kindness are noticed by the camp community and celebrated by all.  The warm fuzzy feeling when see an act of kindness is contagious.
Kindness brings greater happiness and overall positive emotions.  It improves our relationships and strengthens our immune system. Each act of kindness may seem small, but it has a huge impact on the way we see ourselves, and the way others see us.  The value of kindness and inclusion at camp is priceless.   The camp community comes together, differences and all, and embraces one another.  In turn, campers continue to exhibit kindness and inclusion throughout the school year.
There are plenty of accomplishments for kids to be proud of, like making high honor roll, waterskiing for the first time, landing a role in the camp play, or making the varsity soccer team, but an even greater accomplishment is asking with the kid who is sitting alone to come join the group.  The more kindness and compassion we give to others, the happier we become.  Kindness matters!