Leadership Qualities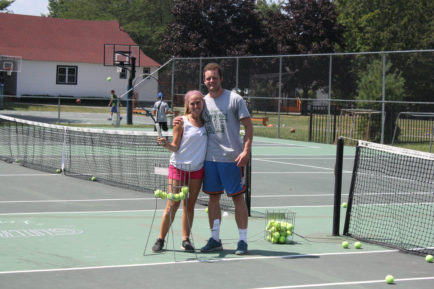 What makes a great leader?  Is it a person with strong confidence and intelligence?  Someone who is fair and empathic?  Or an individual with passion and commitment? I think Gary (Gazza) Ross stated it best when speaking with him for a recent blog on "life lessons."  He said "A leader is about bringing out the best in other people".
Gazza told me about his leadership experience on the high school varsity rugby team. He was a skilled player, so his coach appointed him team captain. The team was not very good and kept losing.  Gazza, who was not used to losing, was very frustrated with the team's performance and often threw tantrums.  Seeing this, the coach sat him down to talk about his role as team captain and the qualities needed to be an effective role model and leader.  Gazza quickly understood that a captain is not about being the best player on the team, but about inspiring others to be their best.  Gazza remembers that conversation, and to this day, follows his coach's style of leadership when working with the IS staff who devote their summers to become leaders at camp.
Summer camp is filled with great leaders.  They are the camp counselors, specialists, group leaders, and directors who are dedicated to teaching beneficial life skills to the camp community.  For 6 weeks every summer, campers get a close-up look at what effective leaders do to motivate a group to work together, communicate, push past obstacles and become more confident individuals.  Regardless of the position a staff member has, they are all leaders and role models, and exhibit leadership qualities that bring out the best in one another and campers of all ages.  IS staff lead with…
Positive Attitude –  to keep everyone motivated and encouraged to succeed.
Honesty and reliability – someone the group knows they can count on.
Sense of Humor – ability to take things lightly and create a fun stress-free environment.
Creativity – being able to think outside the box to work through any obstacles.
Confidence – reminding the group to give everything they've got, obstacles can be worked through.
Good communication – the ability to listen and give feedback.
Willingness to delegate and empower – to show others you have confidence in them and want them to achieve.
Integrity – treating everyone with respect and trust.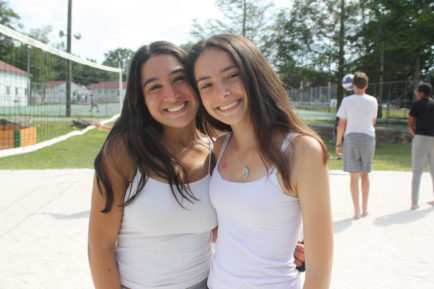 Many say leaders are born not made, but skills of leadership are without a doubt being learned every day at camp. Campers have positive role models to learn these life skills from, and in turn, have the opportunity to become effective leaders themselves.  Campers learn traits like honesty, communication, humor, flexibility, creativity, and empathy, because they are fostered at camp.  Learning empathy from a counselor who is consoling a homesick bunk mate, developing effective communication skills from a group leader resolving a bunk conflict, and learning to stay positive and focused from an outdoor adventure specialist guiding a group toward a common goal, all allow campers to learn these valuable life skills.
IS campers become strong leaders because they have strong role models of leadership!  Leadership skills give kids greater confidence, the ability to work well with others, and greater resiliency in all areas of their lives.  In camp, school, work, or in personal relationships, having leadership skills can lead to improved productivity and success.
"Leaders don't create followers, they create more leaders" -Tom Peters American writer