Life Lessons That Inspire Us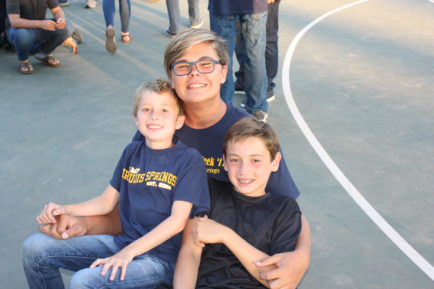 "You got this" … "Dream hard, work harder" … "Collect moments, not things".  Quotes of inspiration are everywhere.  Plaques, posters, frames, cards, and clothing display messages of kindness, patience, bravery, confident and perseverance. Classroom walls are covered with these inspiring messages, encouraging students to stay connected to what's important, and look at the world in a different way.  They are life lessons that empower us and remind us that anything is possible.
If you were to search the internet for quotes on inspiration, you would have an endless list of messages from influential world leaders, authors, poets, sports figures, celebrities and more. Messages that are both powerful and meaningful.  But it's often the leaders a bit closer to home and a lot closer to our hearts, who provide us with the invaluable life lessons that shape who we are… like the leaders at Iroquois Springs. The leaders at camp are "difference makers" and their messages shape who we are and how we conduct ourselves all year long.
Words of inspiration are heard everywhere at camp.  Bubba telling us not to be afraid to step outside of our comfort zone.  Ellen reminding us to be patient, good things come to those who wait.  Laura inspiring everyone to be themselves. Mel emphasizing the value of having compassion.  Gary reinforcing the need to win with humility and lose with grace.  Josh encouraging boys side to always try and do the right thing.  Rosie talking about the importance of being nice, and treating everyone the way we would like to be treated.  And the extensive number of counselors and specialists that guide campers toward becoming more confident, independent and empathic individuals.
Messages heard around camp create an environment where campers feel save, loved and inspired.  Messages from leaders at camp are the most meaningful because they come from the people who have our best interest at heart, and who we look up to as positive role models.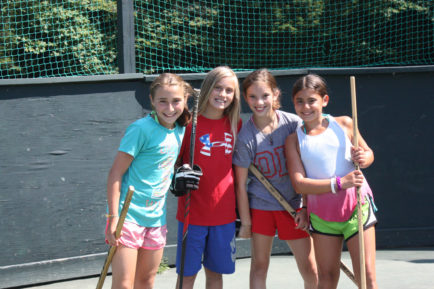 So, who do the IS leaders, who give so much inspiration to the camp community, look up to for inspiration?  We thought it would be fun to find out what some of our leaders consider to be the most valuable lesson they have learned and who they learned it from.
Here's what some of them had to say…
"Failing to prepare, is preparing to fail." – (John Wooden, Legendary Basketball coach and author of many books on leadership) –Mark Newfield
"Leadership is about bringing out the best in other people."  (High School Rugby Coach) – Gary (Gazza) Ross
"Preparation is the key to success. Whether its work, life or anything in between, putting in the time and effort beforehand, creates a great foundation for future results." (College Professor) – Brian (Bubba) Cohen
"My dad always said… it is better to have it and not need it, then to need it and not have it.  Preparation, organization, and discipline – 3 keys to success." – Ellen Mager
"We cannot solve our problems with the same thinking we used when we created them." (Albert Einstein) –Mel Bergstedt
"Nothing good comes easy."  (Middle School teacher) –Laura Newfield
As we start a new year, discover the life lesson that inspires you, and pass it on.