Life Skills
Ask any camper how their overnight summer camp experience was, and he or she will tell you all about the fun and exciting activities and events, the campfires and traditions, and their amazing friends and counselors.  You will hear all about the things that make camp so special and keep them coming back year after year.  Then, ask any parent how their child's overnight summer camp experience was, and you will get a similar response, but with the addition of something wonderful.  Parents will also talk about the positive changes they see in their child.  Changes like taking on more responsibility around the house, a willingness to try new things, a greater sense of confidence, and an overall increase in empathy and maturity.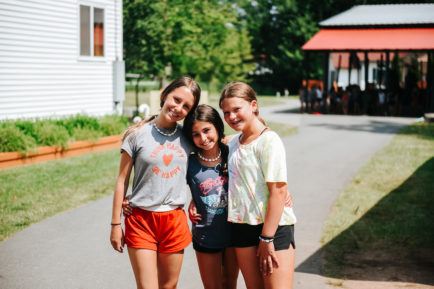 We often talk about the life skills that come from having an overnight camp experience. Life skills, like independence, resilience, problem solving, leadership and teamwork (and the list goes on) that are paramount from early childhood through adulthood. Camp gives young people the opportunity to build their confidence by providing an environment where they can step outside of their comfort zone, and accomplish great things. These life skills are helpful for campers of all ages, but are essential when the camp years come to an end, and campers move on to become college students.
The college journey is an exciting one, and one that requires basic life skills. Overnight camp lays the perfect foundation to develop life skills that can help make the transition to college smoother, and the college years more successful. Campers from an early age, are leaving the comforts of home and building resilience as they overcome feelings of homesickness. They are learning how to get along and live with bunkmates. They are learning to take care of their living space and personal belongings. They are developing skills in communication and working through conflicts. They are learning decision making when choosing elective activities in their daily schedule. They are learning perseverance when working through challenges and obstacles. They are developing and maintaining friendships independently. All of these skills are put to use throughout the summer, and help campers feel more autonomous, capable, and proud.
Now skip forward to the college years. Similar to summer camp, students are leaving the comforts of home and learning to live in a new place with new people. They are responsible for the care of their personal belongings and space in dorm rooms, apartments and fraternity/sorority houses. They are making decisions about which classes to take, majors and minors to study, and campus life activities to participate in. They need to use teamwork, leadership and problem-solving skills to work effectively with classmates, and have the confidence to assert themselves when talking with professors and coaches. Students use these life skills to navigate the college years, and feel a greater sense of independence and accomplishment.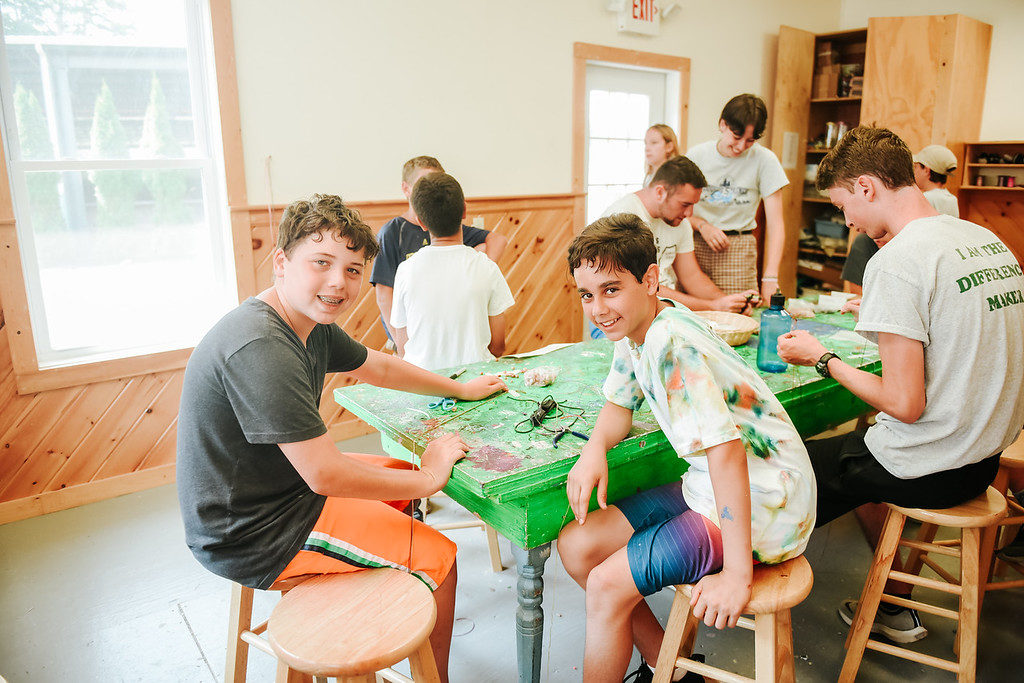 Applying life skills learned at camp, and practiced at college, does not end after graduation. These are the skills that future employers are looking for. Companies seek candidates who display skills in leadership, communication, teamwork, problem solving, and perseverance. They want employees who can handle challenges that come up in the workplace, and the ability to think creatively to get the job done. Employers look for employees that have the skills that campers develop early on in life. So, keep them coming back for the fun and lifetime memories of camp, but know that they are getting so much more to help along life's journey to college and beyond.