New Campers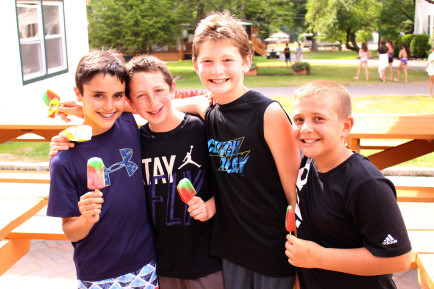 This past Sunday was a fantastic day at camp. It was "New Family Orientation" and we had the pleasure of welcoming our new campers to the Iroquois Springs family. We are thankful that so many families attended this really fun and informative day of touring camp, getting acquainted with one another, and learning everything there is to know about Iroquois Springs. The weather was great, our campers were enthusiastic, and staff was ready to kick off another incredible camp season.
The day started with a delicious BBQ lunch in our newly renovated dining hall. New families were the first to see the changes made to the dining hall (which looks fantastic) and enjoyed a great lunch together. We are excited for the rest of the Iroquois Springs family to see the new dining hall and enjoy the meals made in our updated kitchen. Families then took a tour of the facilities and had the opportunity to visit all activity areas, cabins and lakefront. It was really great to see how excited campers got when hearing about the activities and events at camp. From there, campers went to meet with their group leaders and other new campers in their division, while parents went to the theatre to meet some key staff members and hear all about camp. Parents also had the chance to ask questions and get more acquainted with camp policies and procedures. Families later reunited for some ice cream and to hear all about the great time their campers had and the new friends they met. It was an afternoon filled with smiles and lots of laughter.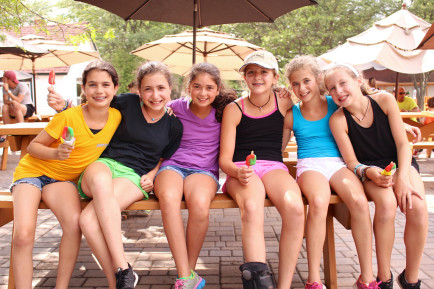 New Family Orientation was a great kick off to the 2016 camp season, and we can't wait to see everyone again. We hope that you enjoyed the day as much as we did. Please let us know if you have any questions or concerns that may have come up on your ride home. We are here and we are getting ready for a fabulous summer of fun, adventure, friendship and wonderful memories.