New Family Orientation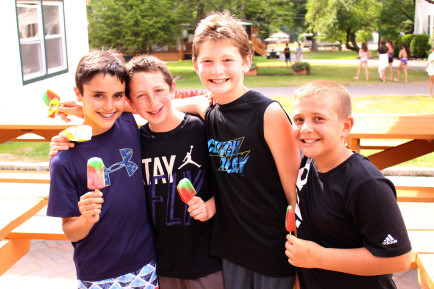 The move up to Rock Hill is quickly approaching and we are super excited for another amazing summer at Iroquois Springs.  It's hard to believe that our 16th season at camp is only 7 weeks away.  We can't wait to welcome home our returning campers and counselors, and welcome in our new camp family that will forever be a part of our camp memories.  But before opening day arrives, we will be meeting many of our new campers on Sunday May 15th at the NEW FAMILY ORIENTATION.  We are so excited to welcome our new families and introduce them to our camp program, staff, philosophy, to one another, and everything that is Iroquois Springs.
Orientation begins with a delicious BBQ lunch and a staff led tour of camp to introduce (or reacquaint) everyone to the beautiful camp grounds and facilities that make up Iroquois Springs.  Families will have the opportunity to view everything from camper bunks, sports fields, and our scenic waterfront, to kitchen stadium, outdoor adventure elements and our extensive fine arts facility.  New families will be the first to see some our facility improvements, including 4 new camper bunks, resurfaced and additional basketball courts, a brand new football field, and relocated beach volleyball court.  Parents will then have the opportunity to meet with the camp administrative team, who will discuss the camp philosophy and mission, while campers get a chance to meet with their division leaders and get to know one another.  We love that camp friendships start forming before camp even begins.
New Family Orientation allows our families to become familiar with camp, and also helps us learn more about our new campers.  We want to hear your questions and concerns, and hope to help you prepare your child and yourself for the exciting venture into the world of overnight camp.  Parents may want to know how many campers live in a bunk? (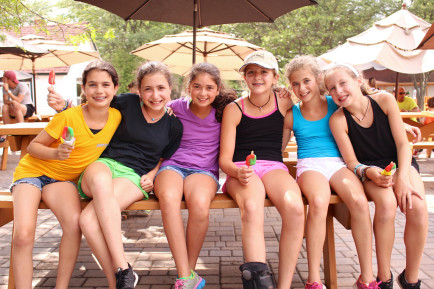 typically 12-14, with 3-4 counselors), what happens if campers don't feel well? (we maintain a full medical team of nurses and doctors), or when parents should start sending letters to camp (first letters should be send at least four days before camp begins).  These and all questions will be answered, along with a checklist of reminders for the days leading up to camp (like making sure all clothing is labeled, and packing a light snack for the ride to camp).  Our goal is to help everyone feel comfortable and secure with camp procedures, and excited about starting the camp season.  We are looking forward to a great day and meeting all of our wonderful new camp families.  See you soon!