Our Understanding Camp Family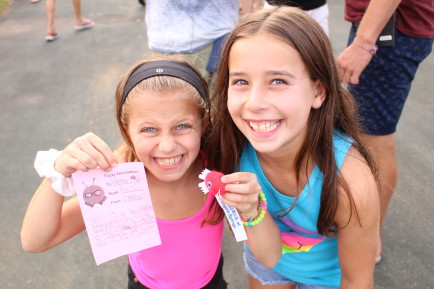 We hope that everyone enjoyed the break and some well deserved time off from school and work. The vacation week was the perfect opportunity to sleep late, catch up with friends and family, and just enjoy some down time. It's hard to believe that 2016 has arrived and our 16th summer at Iroquois Springs is just around the corner. Yes, we know the temperature is currently dropping in Rock Hill and the ground will soon be covered with snow, but we are already thinking of the warm months ahead and planning for another unforgettable summer.
We are excited about some projects being worked on for summer 2016. As mentioned in the Fall edition of The Iroquois Springs Times, we are currently creating an awesome new football field, reconfiguring and adding to the boys basketball court, building a new beach volleyball area, and rebuilding some brand new bunks on both boys and girls side of camp.   All of these projects will add to the already outstanding facilities that we call our summer home, and provide the best for our camp family. We are super excited for everyone to see and enjoy these new facilities.
But our facilities are just a small part of what is genuinely outstanding about Iroquois Springs; it's the campers and staff that make Iroquois Springs truly exceptional. They are outstanding for so many reasons. It's their kindness, perseverance, good humor, friendship, empathy, courage, enthusiasm, guidance and spirit. It's not one act or event that make our camp family so exceptional, it's their overall love of camp, willingness to work together and camp spirit to enjoy the great times and persevere through the challenging times.
Camp brings out the best in people because it provides an atmosphere of true connections and gives campers and staff the opportunity to be the exceptional people they are. It allows them to unplug and be present. Social media is replaced with real face-to-face socialization, LOL is replaced with real laughter, and emojis are replaced with real facial expressions. Campers are present and develop skills in empathy and communication that can often be missing in online interactions. That's why camp friends are friends for life. They create a bond that runs deeper than just their time at camp.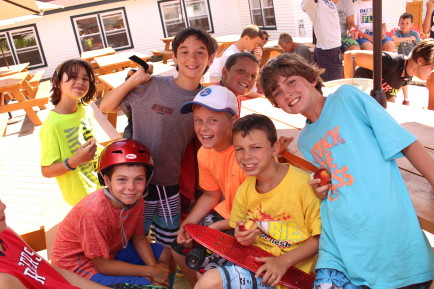 Camp also challenges campers to be their very best without the pressure of unrealistic expectations or judgments. Campers are outstanding for trying to achieve their personal best and for supporting and encouraging others to do the same. They recognize the good in one another and work through the conflicts that arise.
We look forward to so many outstanding moments in summer 2016 with our exceptional camp family. These moments will happen all over camp, during program activities, special events, meal times, and just hanging out during rest hour. The special memories happen when we are together, building friendships and having fun. All of these activities and events create the whole picture that is camp and the exceptional people we call family.
We will continue to spend the winter months improving upon facilities and programming, but we know the outstanding people are what truly makes a camp. So thanks for making Iroquois Springs the outstanding camp we all come back to year after year.