Outdoor Adventure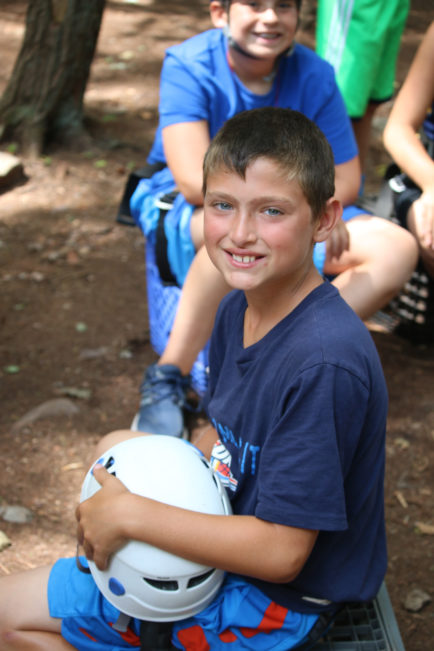 We are off to a wintery start here in the Northeast, but the cold temperatures and snowy roads only makes dreaming about warm summer days at camp that much more inviting. Thoughts of camp fires, swimming in the lake, and spending time with amazing friends, help get us through the coldest of days.  And while everyone dreams of summer 2018, up in Rock Hill, new projects are underway to enhance the already diverse program that makes camp so exceptional.
Every winter the IS maintenance team works tirelessly to get new projects completed, and this year is no exception.  One of the exciting projects currently being worked on for Summer 2018, and sure to awe the entire camp community, is the New Outdoor Adventure Course.  Get ready for incredible adventure, empowering challenges, and a whole lot of fun!  As mentioned in "The Iroquois Springs Times" Fall Edition, the new Outdoor Adventure Course will include a new enclosed treehouse, high and low ropes course, and awesome new climbing wall.  This amazing new course, featuring over 20 brand new elements and obstacles, will be located just past the canteen, by the hockey rink and baseball field. Campers are going to be amazed and challenged by the huge multi faced climbing wall, over 550 feet of zip line, and obstacles such as a vertical playpen, sky platforms, a suspended teeter totter, and aerial pogo sticks, just to name a few.  The most amazing part is that in the center of this entire course will be a completely enclosed treehouse that campers will enjoy on overnights and so much more.  The treehouse will be a great space for campers to bond and enjoy the great outdoors.
Outdoor adventure is a much-loved activity, and an important part of the summer camp experience.  Campers enjoy working together toward a common goal, challenging themselves, climbing to new heights, and soaring through the air, but there is even more for campers to gain. Under the supervision of trained and skilled staff, campers learn to follow instructions, problem solve, communicate, become leaders, and gain self-confidence.  Campers also have the benefits of developing greater strength and coordination, all in a natural setting.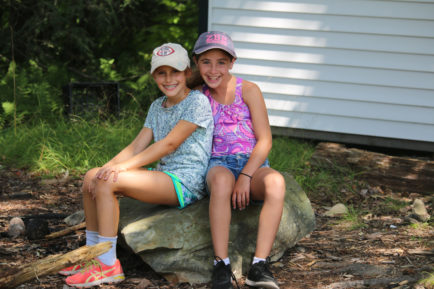 This latest addition to the already incredible diverse list of camp activities is going to bring the concept of "stepping outside one's comfort zone" to a whole new level.  The many challenges of the various outdoor adventure elements help campers learn teamwork, empathy, and realize that anything is possible.  There is no better feeling than making it to the top of the climbing wall, fears and all, with fellow campers and staff cheering you on, or working together toward a common goal to get the group through the spider web. The new outdoor adventure area will be a place to truly appreciate how supportive and inspiring campers and staff are when taking on new challenges, working together, and helping one another reach new heights.  Cheers of encouragement and support will be ringing throughout camp and we can't wait.