Packing for camp…less is more!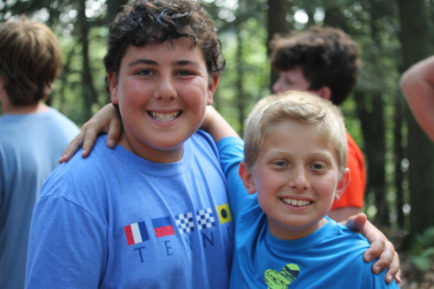 It's only one month into the new year, but in the blink of an eye, we will be heading back to Rock Hill for another amazing summer.  Camp season is just around the corner, and that means packing lists will soon be surfacing.  Camp families are starting to book their appointments with our camp outfitter, Everything Camper, and thinking ahead to the clothing, accessories and various camp essentials that will be filling their camp trunks.
We try to make packing for camp as easy as possible, with a full packing list of all the clothing, bedding, toiletries and other items needed for a comfortable and happy summer.  Just go to the clothing outfitter tab on the Iroquois Springs website and choose your camp on the Everything Camper website. The IS packing list is well thought out and the perfect guide for all the camp essentials needed for a great camp experience.  Though it may feel like a huge undertaking, shopping for camp can be a lot of fun, as kids and parents together select the items that will make camp feel like their true summer home.  From bedding, to clothing, to accessories, campers create their own space, style and independence at camp.
There is no shortage of amazing camp gear out there today, making camp shopping more exciting than ever, but we must offer this suggestion to give campers an easier and more manageable bunk living experience…Keep to the packing list! Less is more!!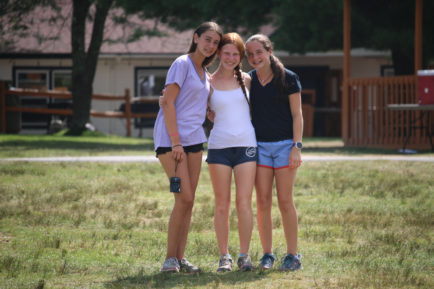 Sometimes having too much is just "too much".  Sure, it's great to have options in clothing, footwear, games and fabulous pillows to decorate your camp bed, but we want to make sure that campers can manage the space they are given!  A typical bunk of 12 campers can quickly get cluttered if everyone exceeds the recommended camp list.  We want campers to feel at home, but to also have the space and freedom to relax in an uncluttered space.  So, pack a favorite decorative pillow and stuffed animal but make sure there is space in the bed for your camper ?.  Bring a card game or jacks to play with friends during rest hour, but it's important that everything fits in a camper's designated space.  Overpacking just leads to a messier space and too much for campers to handle, especially when it's time to pack up at the end of the camp season.  It can be stressful for kids to keep their belongings organized when there is too much stuff and not enough space.  The goal is to pack the recommended amount of camp gear to make sure campers are comfortable, have a bunk space that feels warm and welcoming, and then easily get outside to experience their camp activities and adventures.
Enjoy your camp appointments and checking items off your camp list.  If you give yourself enough time, and follow the suggested list, it will go smoothly.  And please remember, less is more!  Parents understandably want their campers to have all the comforts of home when they are away at camp, but the true comfort of giving kids a camp experience is knowing they will develop greater confidence, independence, personal success and friendships that last a lifetime.