Packing for Summer 2017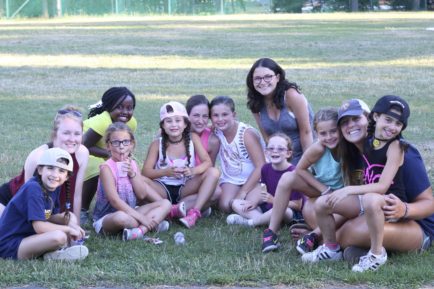 The start of Spring is a welcoming time.  We look forward to longer days, warmer weather, and of course the countdown to summer camp! Camp may be a few months away, but Spring is the time when packing lists start to surface, camp appointments are scheduled, and camp gear is coming out of storage.  It's an exciting time for campers as they count down the days to camp, but also a busy time for parents who are starting to strategize about when to get the trunks out and begin packing for summer 2017.
Packing for camp may feel like an overwhelming task, but with a little planning and guidance, packing your camper can be quite manageable, and hopefully a little fun.  To make the process as easy as possible, the Iroquois Springs website has a printable list of everything your camper will need for a great summer.  All you need to do is visit www.iroquoissprings.com, click on" Everything Camper", choose your camp, and you will have a complete list of all required logo'd clothing and other necessary apparel and accessories for your camper.  It's never too early to start taking inventory of what your camper already has and what items need to be purchased.  Planning ahead will make the process smoother and less hectic for everyone.
The following are some helpful tips for packing your camper for what will be an amazing summer:
Follow the guidelines recommended on the Iroquois Springs Packing list – Though it may be tempting to provide campers with more items than listed, having too much can make it difficult for campers to manage their storage space in the cabin.  The packing list has been carefully thought out and lists all the items and quantities needed to get your child through their weeks at camp.
Keep trunks organized – Since trunks will be packed with everything from clothing to stationery, it may be helpful to organize items in large Ziploc bags before placing in the trunks.  This will keep similar items together and allow staff to organize campers' belongings efficiently when setting up the bunk.  Packing toiletries in a sealed Ziploc will protect trunk items from any spills or openings during transport.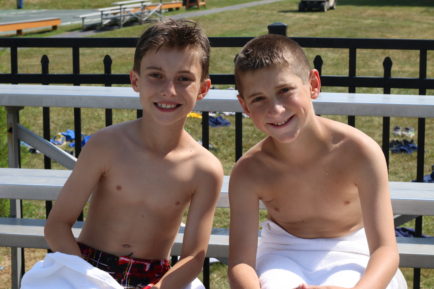 Label, Label, Label – Make sure to label everything with your camper's first and last name!  Campers often come to camp with similar items that can be hard to tell apart.  Label all clothing, footwear, bedding, toiletries, sports equipment, and miscellaneous items, right down to their toothbrush.  Having items labeled makes laundry day a whole lot easier (especially with socks!).  Labels can be sew-on, iron-on, stick-on, or written in permanent marker.
Involve your camper in every step of packing –  Make sure your camper knows what is being packed for camp.  Though parents may find it easier to pack on their own time, get your camper involved so that they know what clothing, footwear and other necessities belong to them.  Many campers are coming to camp with new clothing and are completely unfamiliar with what these items look like. Get campers involved in the process so that they are comfortable with what they are bringing to camp. In addition to clothing and bedding, have your camper pick out a few books and small games for rest hour, stationery to write letters home, and other favorite personal items that are recommended on the packing list.
Bring some comforts of home to camp – Be sure to have your camper pack a few pictures of friends and family (pets and all) they can display and share with their camp friends.  It will bring a feeling of comfort and will make for some great decorations.  Pack a favorite stuffed animal, poster, or pillow that brings a bit of home to camp.
Keep valuables at home – Don't bring expensive items that are hard to replace to camp.  Although counselors and campers work hard to keep the cabin clean and in order, things at camp can get lost or damaged, so it's best to leave expensive items at home.
We wish you an easy and stress free packing season. Please don't hesitate to call the office if you have any questions or concerns.   Pack together and get excited for summer 2017!