Packing New Camper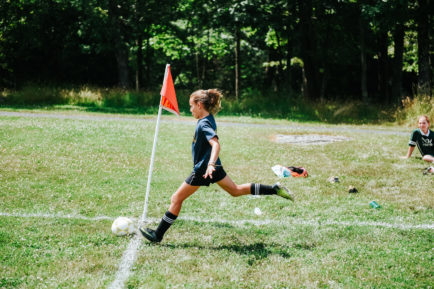 Packing your camper for their first overnight camp experience can bring mixed emotions. There is great excitement in this first step toward your child's summer of fun, friendship and independence, but it can also feel a bit overwhelming. There is a lot to accomplish during the months leading up to opening day, and the packing list is long. Every parent wants to make sure their child has everything they will need to feel comfortable and prepared for a successful summer. That is what we want as well, so we are here to guide and support new families every step of the way. In a year that brought so many challenges, we want to help make the preparation and transition to overnight camp as easy as possible.
A great place to start is with the Iroquois Springs 2021 packing list, which can be found on the IS and Everything Camper websites. This list has been thoughtfully created through years of experience, and provides the perfect suggested amount of clothing, bed & bath items, footwear, toiletries and camp gear campers will need for a great summer. Camp laundry is done weekly, so the packing list is just right for both 3 and 6 week campers. It may be tempting to send extra items, but packing over the suggested quantities makes it harder for campers to manage their space and personal items.
After reviewing the packing list, be sure to include your camper when purchasing or choosing items you already have at home. Picking out a favorite comforter, clothing, sneakers, and other camp gear will help them get excited for camp, as well as familiar and comfortable with what they are bringing. Have your camper choose a few comforts from home, like a favorite stuffed animal or pillow. Pack a few pictures of family, friends and pets to decorate their space. Some parents may worry that seeing the faces of family and friends may increase feelings of homesickness, but most campers enjoy being surrounded by their loved ones and sharing pictures of their dogs and cats with their bunkmates.
Another important packing must,to help your camper manage (and find) their personal items, is to LABEL EVERYTHING your camper brings to camp. This will make it easier for them to sort their belongings on laundry day, keep track of their personal items in the bunk, and return home with what you sent to camp. If it goes in the trunk, it should have a name label…from pillows and blankets, to bathing suits and sweatshirts, to flashlights and nail clippers, label it all! If you have extra labels, send them with your camper in case some labels come off.
Once you have everything ready to go in the trunks, it's helpful to separate your camper's items in ziplock type bags or small plastic bags. This can be as simple as putting shorts and t-shirts in one bag, pajamas and sweatshirts in another…and so on. This will help keep everything organized and clean in the trunks, and allow counselors to arrange your camper's belongings easily. Make sure to tape up and securely bag liquid toiletries, so they do not accidently open up and get on other items in the trunk.
With a plan and some patience, you will get the trunks packed and sent up to camp. But as the first line of this blog mentions, we know there are mixed emotions when packing your camper for their first overnight camp experience. It's only natural to have a range of feelings as they start their camp journey. A journey that requires trust and confidence. Trust in the camp family they are about to become a special part of, and confidence that they are going to grow and experience personal success that will benefit them for years to come.
Overnight camp is the best gift we can give our children. Camp allows kids the opportunity to grow both emotionally and physically. Our children, whose worlds have been changed by the pandemic, are ready to get together with their peers, take on new challenges and be part of a bigger community once again. Please let us know if you have any questions about packing or anything else. We are here for you and your camper and we can't wait for June 26th and the start of what is going to be an amazing summer!!!