Rookie Day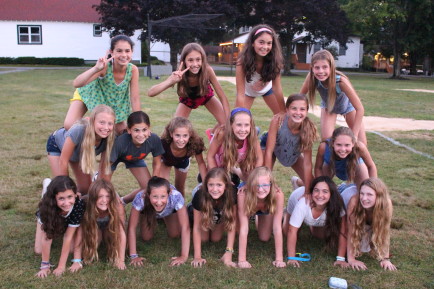 Every summer we welcome prospective campers to our "Explorers Weekend" for an overnight camp experience filled with exciting activities, great friends and a true sense of what Iroquois Springs is all about. It's a great opportunity for prospective campers to get their feet wet and learn more about camp life. This past summer, we added another great opportunity for campers interested in overnight camp, and held our first "Rookie Day". This one day program for future campers entering 1st through 4th grades provided the perfect addition to experience what being an Iroquois Springs camper is all about. We could not have asked for a better group of kids and parents to be a part of this fabulous day and kick off a program that will continue on at Iroquois Springs for years to come.
The morning began with campers checking in, receiving their Iroquois Springs t-shirt and backpack, meeting their counselors and fellow campers, and learning all about what adventures and activities they would be participating in. From there, our rookies had a full schedule of athletics, outdoor adventure, arts & crafts, pool and waterfront, and kitchen stadium. Campers refueled with a delicious lunch and wrapped up the day with smores around the camp fire. And while the kids were off having fun, parents had the opportunity to learn about our camp philosophy during and informational meeting with our directors, and tour the campus with some of our key staff members. Parents left camp for the afternoon and later returned to pick up their campers for what we are sure was a car ride home filled with talk of great Rookie Day moments.
The feedback we received was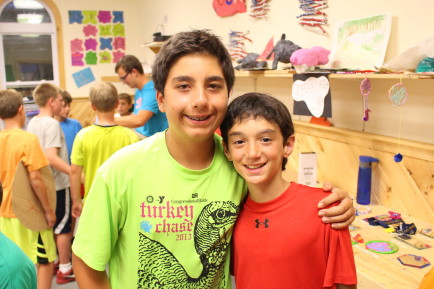 extraordinary. Campers told us what an exciting day they had trying so many different camp activities, meeting new friends, and experiencing a day in the life at Iroquois Springs. For some campers, it was their first time trying outdoor adventure activities or swimming in a lake and playing in the aqua playground (always a highlight at camp). Counselors were amazed at how each camper approached the day with enthusiasm and the willingness to try new things. Parents were just as positive about their tour of the camp facilities and the staff members they met. They valued seeing the grounds and facilities and having the chance to ask questions about everything from the daily schedule and special events, to bunking and programming.
It was wonderful meeting and getting to know the Rookie Day campers and families, and we are thankful that they spent the day with us at Iroquois Springs. The best part is that we get to spend the summer with the many rookie day campers that have already enrolled for summer 2016. We can't wait for them to be a part of the Iroquois Springs family.
Finding the perfect overnight camp for your child takes careful consideration and we appreciate the time and research families put into this process. We are pleased to offer both the Explorers Weekend and Rookie Day experience to help families learn more about Iroquois Springs and get a better sense of the readiness of their camper to start their overnight camp journey. We hope that these programs make the overnight camp search a bit easier and a lot more fun.