Separation Anxiety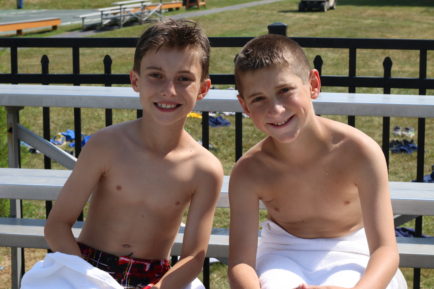 Many of today's campers are the children of parents who loved sleepaway camp when they were growing up.  Because of their passion and everlasting memories, they want to give their children the same opportunity to experience the magic of camp.  As parents, most of us only remember how camp changed our lives, but have a hard time recalling how nervous we probably were when we took the giant leap into the unknown for the first time.  The temptation, when dealing with a child's separation anxiety, is to try and reassure them by saying things like…"you'll be fine" and "there's nothing to worry about."  While those statements are true, they usually give little solace to a nervous camper.
10 Ways Parents Can Help Campers Deal with Separation Anxiety:
CHOOSE THE CAMP AS A FAMILY:  You've made the decision to send your child to sleepaway camp.  Even the most enthusiastic kids will have some hesitation because they don't know what to expect.  By choosing the camp as a family, the child is given a sense of empowerment.
ENCOURAGE THEM TO LEARN ABOUT THE CAMP AND ITS ACTIVITIES:  While many activities are common amongst camps, each camp has something that makes it unique.  Encourage your kids to learn as much as possible about the camp, and discuss all of the activities that are available to them over the summer.
FOCUS THEM ON THE ACTIVITIES THAT EXCITE THEM THE MOST:  The beauty of camp is that there is something for everyone.  Focus your child on the activities that they are most excited about.  By doing so, you are reinforcing why they wanted to go to camp in the first place, and why they picked a specific camp.
GET YOUR CHILD INVOLVED IN THE PLANNING:  There are basic supplies that every camper must have.  By getting your child involved in the planning process, you can help ease their anxiety and give them a sense of control.  You can give them something to look forward to by allowing them to get something special for camp for their favorite activity.
SET GOALS AND EXPECTATIONS:  The only way to be fully prepared for camp is to experience it firsthand.  However, by setting goals and e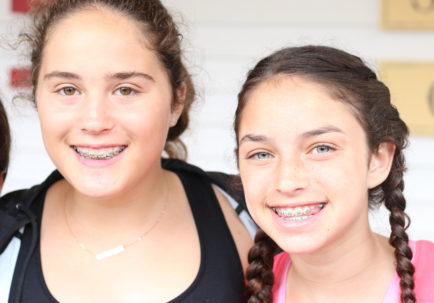 xpectations, you can give them an idea of what to expect.  These goals will be different for each camper.  For some, it may be to improve their skills in a favorite activity.  For others, it may be overcoming a fear and trying something outside of their comfort zone.
ALLOW THEM TO EXPRESS THEIR CONCERNS:  No matter how much you involve your child in the planning for camp, and focus them on the positives, they still may have concerns.  Allow them to express these concerns, and let them know that it is perfectly normal to be nervous.
REMIND THEM OF ANOTHER TIME THAT THEY OVERCAME THEIR NERVES:  No kid has ever gone to camp withouthaving to overcome their nerves in a new situation.  Even adults have a fear of the unknown.  Remind them of a time that they were nervous about a new situation in the past (school, sports, recitals, etc)., and talk about how they overcame those nerves.
HAVE TRIAL RUNS:  If you child has never gone to sleepaway camp, they are likely nervous about being away from home.  Before camp starts, make an effort to have them sleepover at friends and relatives to give them an idea of what it's like to be away from home.
A SLICE OF HOME:  Pack something from home to bring comfort to your child (photograph, stuffed animal, etc.) if they become homesick.
PLAN FOR COMMUNICATIONS:  Each camp has their own policy for parent-camper communications.  Discuss the communication plans with your child beforehand so that they know what to expect.  Pack paper, pens and pre-addressed, stamped envelopes to family and friends and to make it easy for them to communicate by mail if they choose.  You may want to mail a letter a few days before camp starts so that your child gets a letter shortly after their arrival.
Written by Adam Waldman