Setting Goals for 2018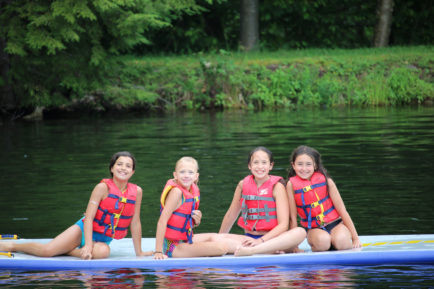 It's unbelievable how quickly the year went by.  2017 was filled with both exciting and difficult moments in the world, but was undoubtedly an exceptional summer at Iroquois Springs.  The entire camp community enjoyed a summer filled with friendship, acts of kindness, amazing challenges, great accomplishments, and endless fun and laughter.  We experienced the meaningful and spirited traditions that make camp so special, like Order of Blue & Gold and Apache Relay, and introduced a couple more, like SPARK and the Color Run, bringing our camp family even closer.
With 2017 coming to a close, it's the perfect time to reflect on the past year, celebrate our accomplishments, accept our shortcomings, and set new goals for 2018.  Resolutions help us refocus on the big picture and energize us to make positive life changes. Setting goals can be a powerful way to inspire changes and bring greater happiness and confidence for the coming year. And since a very low percentage (about 8%) of resolution makers actually keep their resolutions past the first few weeks into the new year, maybe we (specifically summer camp people) can take a different approach to goal setting for 2018.
Resolutions do not all have to begin with the dropping of the New Year's ball.  They can be goals you set for yourself throughout the year, at different stages and at different places.  You may have goals for the school year and goals for the camp season.  The start of camp, just like the start of the new year, is the perfect time to reflect on the summer before and set new goals for the summer ahead.  What better place to set goals than in the safe and supportive environment that camp provides.  Camp helps teach kids how to set and reach realistic goals, practice patience, overcome fears, stay determined and persevere through any obstacles.  Camp leaders understand how valuable of a life skill setting goals can be to kids.  Goals give kids purpose, passion and motivation to work hard, and are central to long-term success.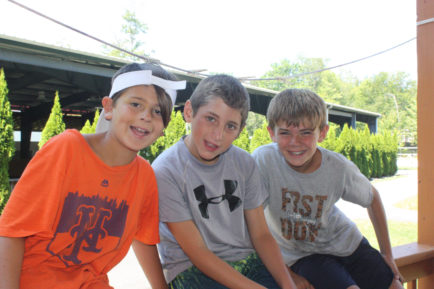 This summer at camp…strive to learn something new, make a new friend, step outside of your comfort zone, try a new food, be more independent. Camp encourages kids to set realistic but challenging goals, because these are the successes that will lead to the greatest sense of confidence!
No matter what goals are being set, at camp or during the school year, they should be specific, realistic and measurable.  Experts from the American Psychological Association suggest planning manageable positive lifestyle changes instead of major life overhauls that set you up for disappointment.  Setting small attainable goals throughout the year can help you reach whatever you strive for.
To help make your "new year's" or "camp" resolutions stick…
-Be specific – goals should be concrete and manageable.
-Take small steps – small steps will lead to ongoing success and motivation to persevere.
-Be realistic – it will help you stay with your goal.
-Celebrate each success – and work through each set back.
Setting goals is a great way to take on challenges, overcome fears, build confidence, and make positive life changes.  This holiday season, take a moment to reflect on the past year and establish goals that you can work toward all year long.  Resolutions of any kind, at any time, take energy and focus to turn into lasting habits.  Be patient and kind to yourself, and enjoy the journey.   Wishing the entire Iroquois Springs community, a happy and healthy New Year! Get ready for Summer 2018, it's going to be better than ever!