Stepping Outside Your Comfort Zone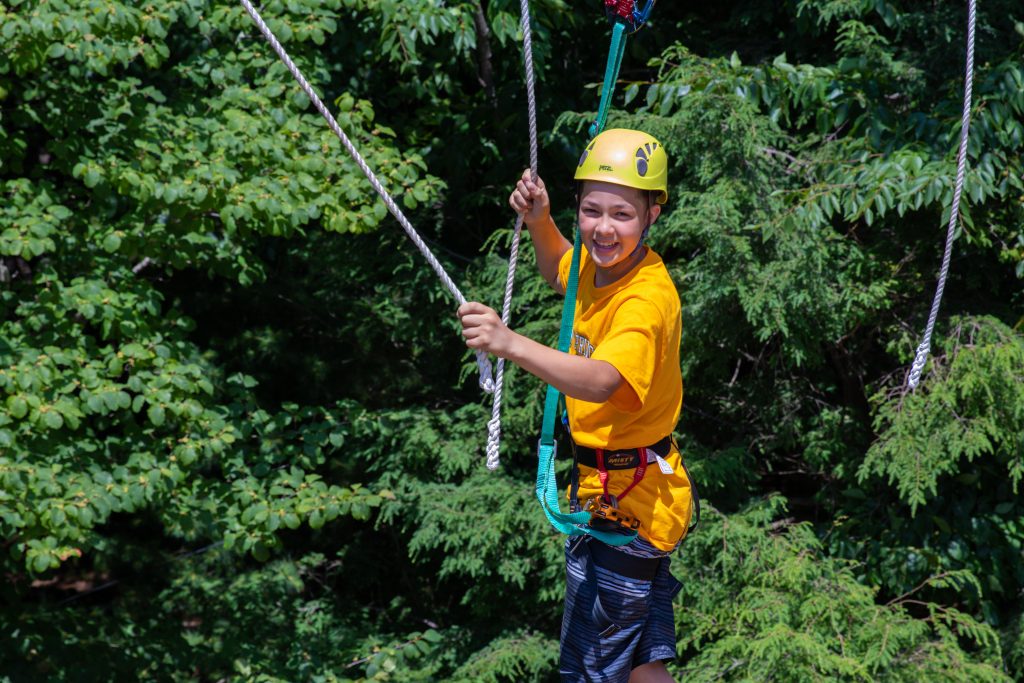 A sleepaway summer camp experience brings so many positive and memorable moments to a young person's life. Kids who attend summer camp are not only making lifelong friends and having fun in the great outdoors, they are developing important life skills that will benefit them into adulthood. Summer camp enhances a camper's independence, confidence, and resilience. Campers learn teamwork communication, problem-solving, and leadership skills by living together and participating in fun and challenging activities. Many of these important life skills develop because of the numerous opportunities campers have to step outside of their comfort zone.
We have all heard this expression before, but what does it really mean?  By definition, the comfort zone is a familiar space where activities and behaviors fit a routine and pattern that minimizes stress and risk.  For most of our everyday activities, it makes sense to stay within our comfort zone and keep our stress levels down. But when it comes to building our emotional strength and reaching our goals, there is nothing as powerful as taking healthy risks and stepping outside of our comfort zone.  It may not be easy, but it will be rewarding.  Working through our fears creates a stronger sense of self, and makes the journey a lot more interesting.
There is no better place to take healthy risks than at summer camp, surrounded by our camp family who encourages and supports us every step of the way.  Camp offers endless opportunities for campers to overcome fears and take on new challenges. Some of the best moments at camp are watching campers try something new, something they thought they could never do, and seeing the smiles on their faces when they realize they can. It happens every day, campers gather their strength and try new activities and events. Confidence is built out on the lake as campers try wakeboarding for the first time, at outdoor adventure as campers reach new heights on the ropes course, in the deep end of the pool where campers learn to dive, and in the theatre as they audition for the camp play and overcome their stage fright.  All of these moments are about campers setting goals outside of their comfort zone and discovering they are far more capable than they ever imagined.  When campers face their fears and take on new challenges, they discover new interests and learn lessons in perseverance. These physical and emotional challenges teach kids resilience and improve their sense of self.
The dedicated and trained Iroquois Springs staff of difference-makers encourages and supports campers in everything they do. The ongoing support that camp staff provides gives campers the motivation to set new goals, challenge themselves, grow, and reap the rewards of stepping outside of their comfort zone. Campers can focus on the fun and the process, without the pressure of the outcome.  It's the journey that brings about the most change.  Campers learn skills that they now have in their "toolbox" to take on additional challenges and continue to expand their comfort zone.  Stepping outside of one's comfort zone builds independent, confident kids who will grow into independent, confident adults.
If it doesn't challenge you, it doesn't change you. – Anonymous