The Countdown is on!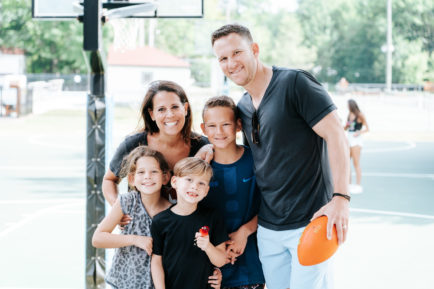 The countdown to Summer 2021 is on…. in less than 75 days the Iroquois Springs family will be together once again. Words cannot express how happy and excited we all are to welcome the IS family back to their summer home!!! Being able to return to Rock Hill for some much-needed and well-deserved fun, friendship, and community, is going to be incredible.
The camp routine may look a bit different this summer, so that we can keep everyone healthy and safe, but the heart of camp always remains the same. Campers will continue to build confidence, gain independence, take on new challenges, discover new interests, develop new skills, and make lifelong friends. Having fun while gaining these important life-skills has never been more essential for young people. The past year of social distancing, limited group activities, and a lot of time spent at home, has given us all a greater appreciation for the freedom and fun that camp gives to our children.
Campers of all ages are returning to sleepaway camp, and new families are activity enrolling their children to start their camp journey, knowing that it's time for "kids to be kids" again. It's no surprise that even though the pandemic is not over, parents want their children to be with their peers, spend time in the great outdoors, and experience some healthy separation.
We understand that our new families may (naturally) be a bit nervous about the sleepaway camp experience after having put it off for a year or enrolling for the first time. We are here to guide you through this amazing camp journey right from the start. We want to answer any and all questions, from forms on the parent dashboard, to packing, covid protocol, and homesickness, to help families feel comfortable and ready for their child's first sleepaway camp experience.
We are also happy to welcome all of our new families to New Family Orientation. NFO will be held on May 23rd from 12:30-3:30 pm, where we will gather for a fantastic afternoon at camp. Families will receive a staff-led tour of our beautiful campgrounds and facilities, a delicious BBQ lunch, and the opportunity to meet some camp staff and other new families. Campers will get acquainted with group leaders and counselors, while they spend some fun quality time with other campers in their division. While the kids are off getting to know each other, parents will meet with the leaders of camp and learn everything there is to know about a day in the life of an Iroquois Springs camper. It's the perfect time for campers to become familiar with one another, and for parents to have their questions and concerns addressed. We look forward to seeing many of our new families up in Rock Hill on May 23rd. We love seeing camp friendships start forming even before camp begins. Please don't forget to RSVP, bring your masks, and get ready for a fun and informative day at Iroquois Springs. We look forward to seeing you soon!