The Great Outdoors
The leaves have fallen, and winter is just around the corner.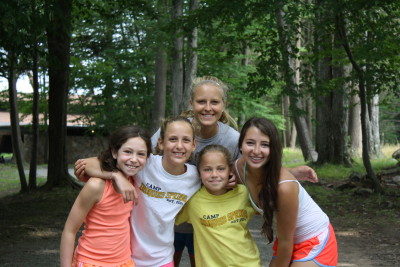 Though the change of season is welcome as we plan for the holidays, vacations, and celebrations with friends and family…here in the Northeast, the coming of winter also brings the cold. Winter weather can make being outdoors less than attractive, and can greatly decrease our activity level. Being outdoors takes on a whole new adventure as the days get colder. The clothing gets layered, the hats and gloves come out, and the drop in temperature can be uncomfortable. When the thermometer reads 30*, it's really easy to get comfortable indoors with a good book, in front of the TV, on the computer or playing video games. Outdoor activities of most kinds take a hiatus for a few months, and we bring it indoors until the warmer weather returns.
The transition to winter makes us long for CAMP and all the amazing outdoor activities that are such a big part of camp life. Camp days are filled with outdoor activities that are so important to a young person's physical and emotional well being.   The natural setting of camp brings a sense of calm and beauty that we appreciate and look forward to every summer. Spending our days outside on the sports fields, outdoor adventure program, swimming in the pool, waterskiing on the lake, horseback riding or eating a picnic lunch in the great outdoors, brings a sense of happiness. Campers play, learn and have fun in a natural environment.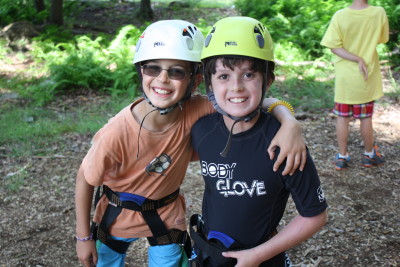 There is growing evidence to suggest that exposure to natural environments can be associated with physical and mental health benefits. Being outdoors can elevate our mood, increases our vitamin  D intake and improve our quality of sleep. Being outdoors gives us a break from technology, and gives a clearer more focused mindset. Research shows that being in the great outdoors can lower levels of stress, depression and anxiety. A report published in Environmental Science and Technology shows that exercising outside creates feeling of revitalization, energy and positive thinking. Developmental psychologist, Marti Erickson says, time spent in nature "may be one of the best and most accessible natural stress-busters any individual or family could find".
So don't let the cold weather get in your way, bundle up and make the effort to spend time in the great outdoors. Take a walk, build a snowman, go skiing, snowboarding, or ice skating…just get outside and play. It will do your mind and body good.