The Tradition of Camp
We all have family traditions that hold a special place in our hearts. They can be as simple as weekly gatherings for Sunday brunch and family game night, or as elaborate as annual family vacations and holiday celebrations. Family traditions come in all shapes and sizes, but whatever shared rituals your family has, traditions bring us together, provide a sense of strength and comfort, teach values, create lasting memories, and connect generations. At summer camp, traditions run deep and bring our camp family together, creating a sense of stability and belonging across all generations.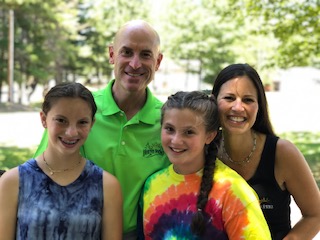 In this increasingly fast-paced and busy world, family traditions are more meaningful than ever before. There's something about understanding your past, and knowing you belong to something bigger than yourself, that instills confidence and provides a source of identity. Though the world is constantly changing, it's nice to know that the tradition of summer camp remains a constant for so many families. Parents who experienced overnight camp want their children to have the same opportunity. They know the impact camp had on them and they want to share the traditions that were a part of their camp experience. And if they are lucky, their kids follow in their footsteps and attend the same sleepaway camp they went to as kids. It's always exciting to have second generation campers at Iroquois Springs.
Camp alumni, Kara Levine, says "sending my sons to the same sleepaway camp that I went to is even more meaningful to me than sending my daughter (which I hope to someday as well.) Other than Sequoia/ Iroquois Springs, our childhoods don't have much in common. Being able to sing the same songs, cheers, tell color war stories and even better – Lah's ghost stories, is so special to me. Remembering the smell of the dining hall and swimming in the same lake isn't something we could share if they went anywhere else. These summer traditions have given us a special bond that we wouldn't have otherwise."
Camp alumni, Rebecca Cohen, also feels the connection of tradition with her girls. "Having two second generation campers at Iroquois Springs is super special for me. Not only are my girls growing up where I grew up, I love that they are experiencing some of the same memorable camp traditions that I got to experience so many years ago." How amazing is it for second generation campers to experience traditions that their parents participated in – Apache relay, rope burn, color week, sing, and so much more.
Celebrating returning campers and alumni during the Order of the Blue and Gold is a camp tradition that unites us all. This very special evening recognizes current campers and celebrates the years they have spent at their summer home, with a special shout out to camp alumni, including those that have children carrying on the tradition of camp. The evening is filled with heartfelt spirit from everyone who has built memories at camp. From the youngest second-generation campers, who hold the blue and gold candles to start the procession of the evening, to the recognition of returning campers and singing of past alma maters, the night is about the power of tradition.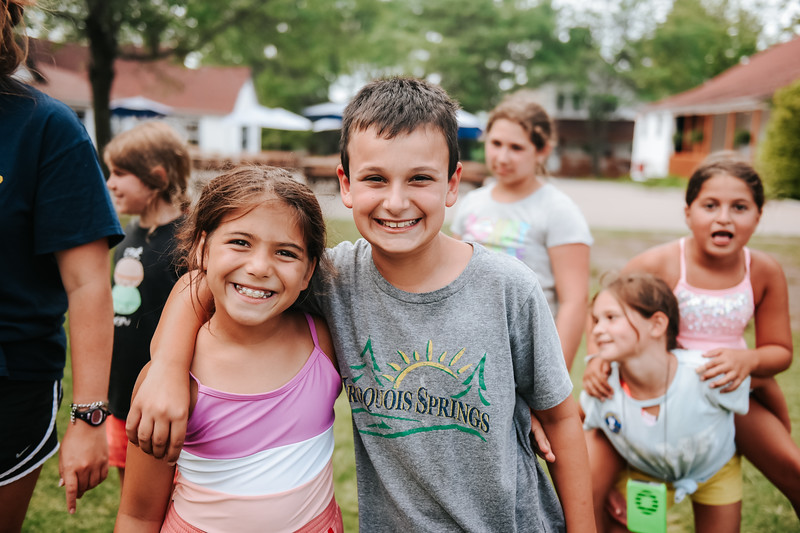 Camp facilities and program areas may change through the years, but the traditions and purpose of camp stays the same. Camp has always been, and will continue to be, about creating meaningful friendships, building confidence, gaining independence, overcoming obstacles, and creating memories of a lifetime. Camp alumni, Jenna Taheri, captures it all when she talks about her camp memories. "When I look back on my childhood, my happiest and most amazing memories are of camp. When I come visit my girls at camp, it is such an incredible and surreal feeling that they are creating similar memories at the same extraordinary and magical place. My girls take such pride in knowing that I went there, and that they are second generation campers. The IS team has done such a wonderful job at keeping the traditions of camp alive." The tradition of camp runs deep at Iroquois Springs.