The Transition Home After 2021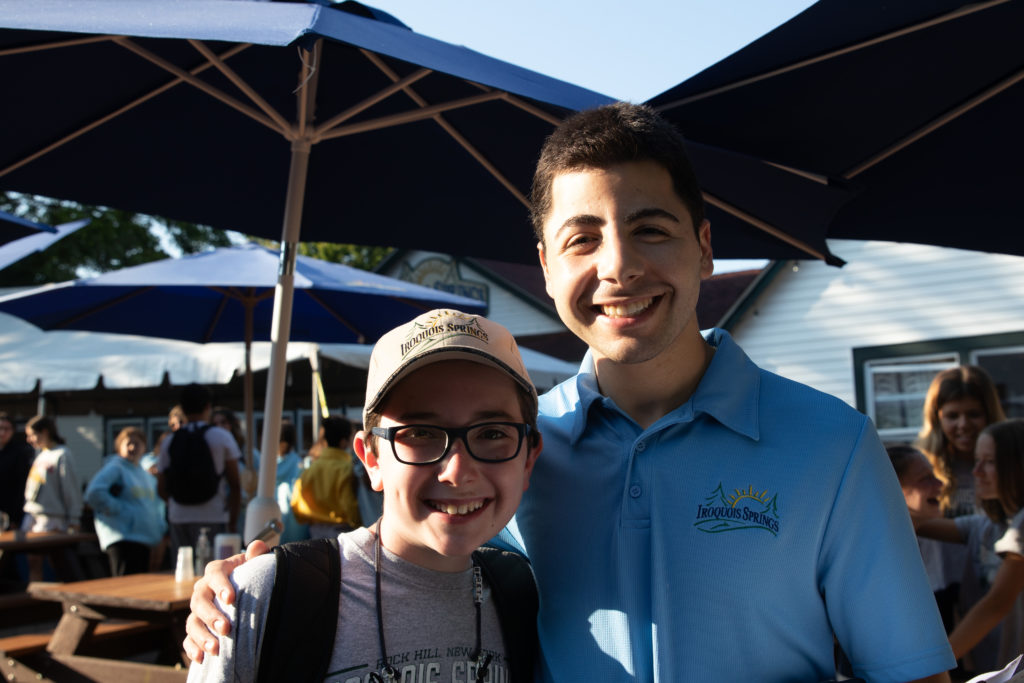 After a whirlwind of a year and a half, camp this summer was undoubtedly one of the most life-altering experiences for all of our campers and staff. This summer, being part of the Iroquois Springs community was more than just a camp experience; it was a place of solace, normalcy, and growth. Seeing camp in action day in and day out was an immense privilege for the leadership staff who worked tirelessly to provide the community with a safe and unforgettable experience.
The camp experience in 2021 was unique in that it was an accumulation of two summers into one. With about 690 days between departure day in 2019 and opening day in 2021, there was a lot of build-up, passion, and thought that went into this summer. Although skipping a year was difficult, this summer, the resilience of our campers was evident. The passion during camp events, like rope burn, mock rock, sing, and more, radiated the essence of community and how the patience leading up to camp was well worth it.
Although rekindling with friends after hundreds of days is a challenging social task for many campers, they triumphed through the ice breakers and early camp activities. They built new and stronger relationships than when they left in 2019. Our brave new campers were courageous by lending a helping hand to their new friends and did not let their nerves get in the way of their first-time residential camp experience.
"Camp-sickness"
Parents should emphasize the accomplishments and growth of their children at Iroquois Springs. Asking questions about your child's experience is a way to ease "camp-sickness," but keep in mind that your child developed newfound independence and self-awareness at camp, so refraining from over asking is essential. With time, your child will tell you about camp at their own pace.
The result of less screen-time
The lack of screen-time at camp was something that parents were excited about this season. After binging shows, virtual schooling, Zoom activities, playing video games, Tik Toking, and a plethora of virtual events, being at camp was a culture shock for kids. Stepping away from the screen and enjoying the outdoors and in-person interpersonal connections was a huge growth factor this summer. You may easily recognize that this made a difference in your child. Your child was able to observe their peers' behaviors and interpret their surrounding interactions. The five senses, vision, hearing, smell, taste, and touch, were in play at camp. Socially, your child might have come home more outgoing, personable, and conversational.
Acclimating your camper back into the home routine
Now that the camp season is over, it is essential to emphasize tips on how to acclimate your camper back to the home environment. On the date of camper arrival, June 26th, there were a reported 345 new COVID cases in NYS. On departure day, there were 3,760 new COVID cases in NYS. Essentially, the contrast between the beginning of camp and the end of camp emphasizes how your campers are returning home to a different environment in which they left. Meaning, the homecoming process may be a unique and more extended experience than during a "non-covid" summer.
Some post-camp tips:
Your child just left an environment where they were unmasked for a majority of the camp day. If required, start early to get them in the mask-wearing habit for school.
Ask your child about their responsibilities at camp and what they have learned. This allows you to express how proud you are of them while also being able to gauge what responsibilities your child can now take on at home.
Continue to discuss all of the fun things your child has done at camp and applaud their accomplishments. Be sure to keep some camp-familiar routine or skill garnered in your at-home routine.
Camp has become your child's summer home. It may be a culture shock upon homecoming. Leaving friends, counselors, and rituals is something that kids need to cope with. Try not to over-schedule them after camp. After a busy summer, some downtime is necessary because adjusting back to the home routine is not always easy.
Ultimately, giving the gift of camp is not an easy process for parents, especially in 2021. It is an intense process to pack, prepare, and pay for camp. Giving kids the most memorable and unique experience after a time of worldly hardship was not a simple task that you parents had. Now, it is time for you, the parent, to recognize the post-camp growth in your child(ren), and you will see how all of your hard work paid off.