Touring Camp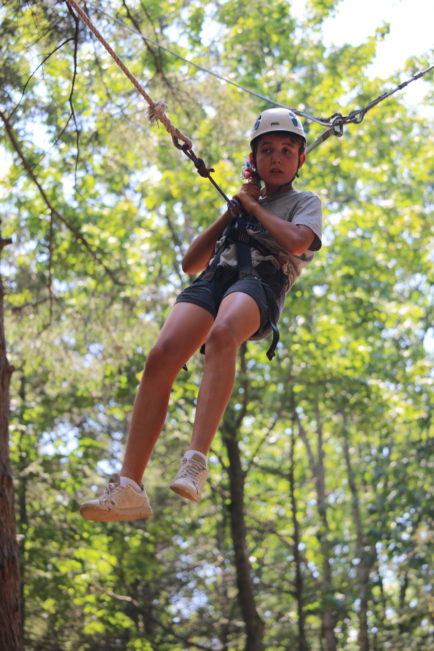 Spring is just around the corner, and with the change of season brings a whole new level of camp excitement.  Campers from all over are gearing up for another amazing summer at their summer homes.  Spring is also the time of year when prospective camp families start their camp search and begin gathering information for their future campers.  Families are talking to friends, camp directors and referral services, viewing camp websites, requesting camp brochures and DVD's, and doing their due diligence to find the right camp for their child.  The camp search is an important undertaking, and we fully appreciate the time, energy and emotion that goes into finding the best summer home for your child.
After you have sorted through the sizable stack of camp packets covering the coffee table, and your choices have been narrowed down, scheduling a camp tour to see a camp in action is the perfect way to get a full picture of a particular camp.  A camp tour allows families to meet the directors, see the facilities, learn about the programming, interact with campers and staff, and understand the camp philosophy.  It's the ideal way to learn about the overall camp culture and decide if it fits into your camper's needs and family values.  Seeing campers participate in camp activities, and hearing them enthusiastically share their love of camp, speaks volumes.  IS campers are known for welcoming visitors to hear about their camp friendships, favorite activities and most loved traditions.  Prospective families develop a true understanding of how camp has impacted campers' lives.  Choosing a camp is a big commitment, and one that families hopefully make for the long run, so we help make the process easier by speaking with you about your camper's interests and needs prior to the tour, providing a thorough tour experience that leaves no questions unanswered, and following up post-tour to find out about your overall experience.
Tour Director, Tammy Zornberg, better known as "Tammy Tours", has spent the last seven summers with her three boys at Iroquois Springs.  After visiting a few other sleepaway camps, Tammy chose to work and raise her boys at IS.  "They had me at hello" is how Tammy describes the wonderful feeling she got when speaking with Mark Newfield and Brian (Bubba) Cohen about camp.  "A camp takes on the vibe of the directors and they both spoke of the moral structure that is demanded of the staff and the behaviors expected of the campers and staff."  As the Tour Director, Tammy loves that she can speak "parent to parent" when showing people around IS.  She welcomes the unfiltered questions because when a parent chooses a camp for their child, they are choosing their summer home.  The home that they will return to for many years.  She understands the commitment a family is making and wants everyone to feel comfortable and informed.  Tammy goes beyond what's written in the brochure and encourages campers to share their thoughts and experiences at camp.  She wants families to understand the values of camp, way beyond the beautiful facilities. "I want parents to know that their daughter's will be kissed goodnight by girl's side Head Counselor, Rosie, every single night before lights out, and their son's will learn valuable life lessons from boy's side Head Counselor, Josh, during morning line up."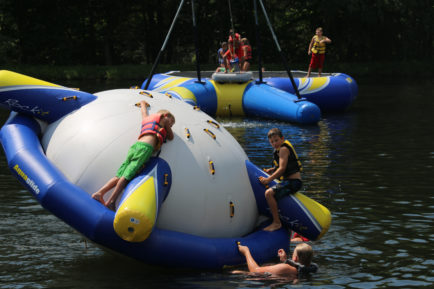 Tour Leader, Allison (Ali) Berman, who will be returning for her third summer with her two girls, also understands the importance of the IS camp culture and can't wait to share it with families. "Touring prospective families is a special part of my days at camp because it gives me the chance to slow down and to really appreciate not just the wonderful facilities but the amazing people.  There is nothing I can say, as well as an 8 year old in arts and crafts, or a 10 year old participating in the three day lacrosse clinic. When you tour Iroquois Springs and other camps, speak to the campers.  They are the ones you want to hear from.  My job is finding out what you and your child are looking for in a camp and then helping you to figure out if Iroquois Springs is the right camp for you.  When I heard the number one rule on Girl Side is to "Be Nice!" I knew it was the right place for me, that is why I made it my summer home.  Think about that is most important to you, ask those questions, and you will find your perfect summer home too."
Tammy, Ali and all the wonderful IS tour team members, provide families with an in depth look at camp, while they make the entire family feel right at home.  Prospective families walk away with an understanding of camp life that a brochure can only touch on.  To all the prospective families who are beginning their camp search, enjoy the camp journey you are about to embark on, and please give us a call with any questions or to book a camp tour. We look forward to speaking with you about your camper and showing you around Iroquois Springs!