Touring Camp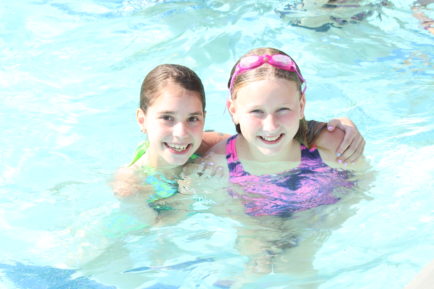 The snow may be coming down, but we are already gearing up for Summer 2017.  The countdown has begun for new and returning Iroquois Springs campers and staff to get excited about arriving at their summer home.  It won't be long before camp trunks come out of storage and families are busy checking off packing list items and filling out camp forms.  Now is also the time of year for prospective families to schedule a camp tour and discover what an Iroquois Springs summer is all about.
Choosing a summer camp is an important decision and we value the time and energy prospective families put into finding the right camp for their child.  Families speak with friends and referral services, review camp brochures, watch DVD's and surf web sites. But to get an even deeper understanding of camp life, nothing beats a personal tour.  Families that tour Iroquois Springs see firsthand the beautiful grounds and facilities, learn about the camp philosophy and values, meet with the camp directors, talk with campers and staff, learn about programming, and get a feel for the energy and spirit that is camp.
There is nothing better than seeing camp in action and meeting with campers who are eager to share their love of camp and what makes IS so special to them.  It is not uncommon for our tour guides to be stopped by a group of campers who sincerely want to talk about camp and answer the questions of the family on tour.  By engaging with campers, families get a real sense of Iroquois Springs and how IS fits into their expectations of what sleepaway camp is all about.
There are important aspects of camp that ever parent wants to make sure meets their standards, such as the conditions of the bunks, health center staffing, food being served, safety at the waterfront, program facilities, and level of instruction being offered.  Touring camp gives families the opportunity to see it all, learn about camp from an experienced tour guide, and have all of their questions answered.  A private tour allows families to feel comfortable asking questions and discussing their child needs and interests.  The IS tour guides are passionate about camp and provide families with an in-depth overview of camp.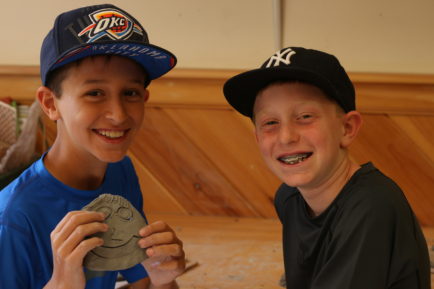 Feedback from prospective families that tour consistently mention two things…how knowledgeable and helpful their tour guide was, and how welcoming and kind IS campers are.  Families express appreciation that IS took the time to learn a bit about their child prior to their tour, and for how focused the tour was to their child's interests and specific requirements.  They also speak of how wonderful it is meeting campers who want to share their experiences and let others know how much fun they are having, how amazing their camp friends are, and how camp means so much to them.  Touring camp gives a clear picture of the energy, spirit, warmth, respect, and fun that makes the IS community so special.  We can't wait to meet all of the prospective families this summer and share our love of camp.