Traditions at Camp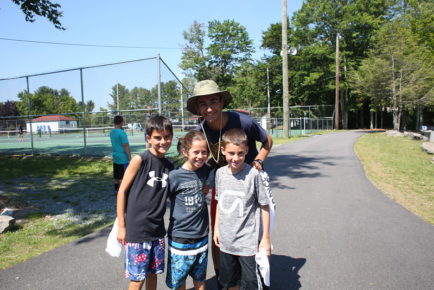 A summer camp experience is grounded in traditions.  Customs that are practiced through the years and passed down from generation to generation.  Camp traditions strengthen our relationship to one another and create a sense of belonging and identity.  Traditions also keep us connected to the past and symbolize what the camp culture is all about.  They are the moments that tie us together and hold a special place in our hearts.
The wonderful thing about traditions at camp, in addition to the fun and excitement they create, is the stability they give us in a continuously changing world.  The environment and experiences of our parents and grandparents are far from the world we live in today.  With so much changing in our world from generation to generation, it's comforting to know that some camp traditions hold strong.  Campers of today get to carry on what past generations experienced in their camp days.  There may be slight changes to the events, and even some new traditions that evolve, but the meaning of community and celebration hold constant.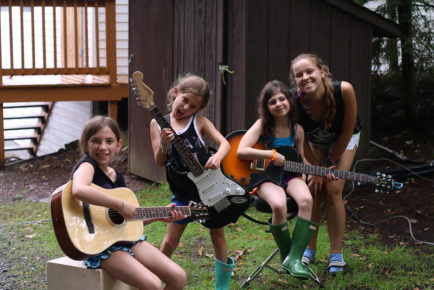 Each summer, as prospective families tour Iroquois Springs, they get to witness the different traditions that define who we are.  One of the questions we encourage prospective families to ask about is… "what are the camps traditions at Iroquois Springs"?  Camp traditions speak volumes about the camp culture and the importance of community and friendship. They are the events that we look forward to with enthusiasm through the years, knowing we are a part of something bigger than ourselves.  Traditions play a significant role in the character, leadership, teamwork and self-worth we develop at camp.
Campers return to camp each summer looking forward to the traditions they have come to know and love.  The camp season begins with a campfire of smores and songs, and continues with endless traditions along the way, up until the Burning of the Year on the last night of the season.  Camp would not be the same without traditions of "Fuzzies" at evening line up, Girls Side Song, 4th of July Fireworks, Crazy Hat Day, Banquet, Order of the Blue and Gold, Apache Relay, Rope Burn, College Days and Color War…to name just a few.  These moments stay with us for years to come and bring us together as a camp family.  Ask any former camper, even grandparents who attended sleepaway camp, and they will tell you all about the morning line up around the flag pole, the friendly competition of color war, and the campfires that defined their camp experience.  Traditions make camp meaningful and memorable.  See you soon for another summer of fun, friendship, adventure and traditions!